Mission and Vision
Our mission is to spread the "Beauty of Japan" to the world, such as delightful Japanese culture, brilliant gourmet, beautiful nature, traditional local spots, and offer an opportunity to travelers to experience the traditional Japanese lifestyle and interact with local people.



Beauty of Japan is a young and dynamic travel agency with a deep passion and love of Japan. Our Vision is to transform the image of Travel industry in Japan by providing unique cultural experience, a mix of must-do's and off-the-beaten-track, with passion and flexibility to our B2B partners.

History
Since 2014

Tokyo
Since 2018

Kyoto
Since 2019

GER
Since 2019

NLD/BEL
Beauty of Japan was found in 2014 by Takahiro Noguchi as bespoke DMC and unique experience provide, and have been rapidly growing since then. We are assisting FIT, Groups, Incentive, and Luxury segment of customers for all land arrangement services.




In the process of development and growth, we established Kyoto office in 2018 and local office in Germany and Netherland to provide on-time support. As a boutique DMC, we focus on customer satisfaction as the top priority by providing tailor made services with authentic programs, being punctual, flexible and transparent.
Services
Destination management

Tailor-made tour design and arrangement for FIT/Group/Incentive

Bespoke Luxury travel arrangement

Punctual, Exclusive, and Authentic Luxury tours

Unique cultural experience program
Mountain/hiking guided tour
Consultation for local municipalities in Japan
Our Team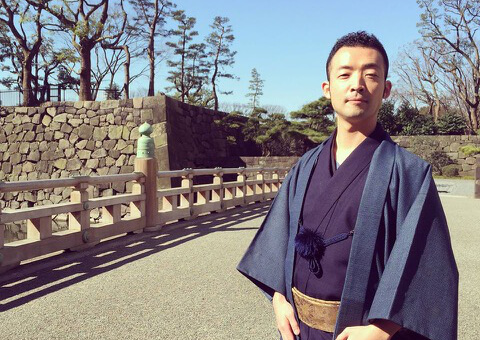 Takahiro (Taka) Noguchi
 / CEO
Taka found Beauty of Japan in 2014 with a strong passion to promote the real part of Japan. He went to high school and university in Canada with bachelor's degree with honors in marketing and entrepreneurial management. He also worked in the US for 3.5 years, which makes a total of 12 years living in Canada and US together. With Westerner's mindset, Beauty of Japan developed hundreds of unique experience programs and became a bespoke DMC. With his extensive marketing background, he also takes part in inbound consulting to support local cities by developing local tours and activities.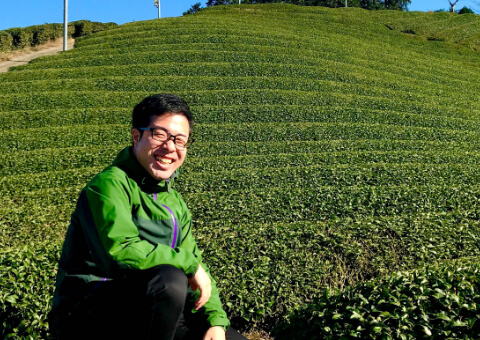 Kenta S / Director, Product Development
Kenta has a passion for art, regional traditions, and crafts. When he has the time he would travel to places where most will not go to and find himself emerge in the community. This is why he specialize in finding unique areas in Japan to share on the BOJ platform. Before your travel if there is something you wish to do that is not listed anywhere, then ask Kenta, he will surely have the answer for you.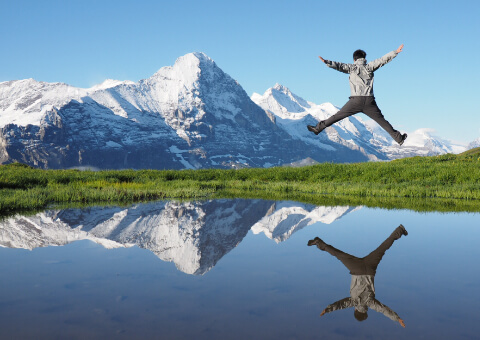 Tadashi /
 Senior Manager, Purchasing and Reservations
Born in Tokyo, but grew up in Yokohama. He has traveled over 25 countries oversea, and he only needs to go to 4 more prefecture and he would have traveled every prefecture in Japan. He has worked in the travel industry for over 20 years. He is good at making organizing, meeting new suppliers, and establishing connection with hotels. Join BOJ and let's make a unique product that no other can match!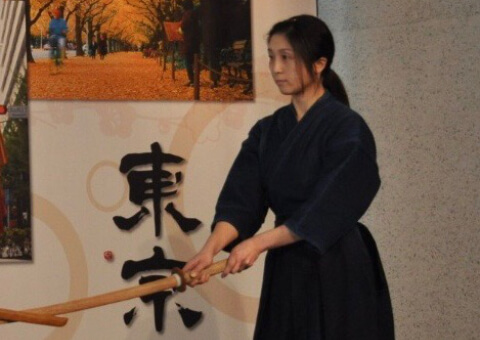 Yukiko / Manager (Group, Incentive)
Yukiko is in charge of Group tours and Incentive trips for BOJ. She has worked in the travel industry for over 20 years, including her time in the hotel business, JNTO and working in the travel agency in London. Her motto in her life is that she wants to live up to the expectations of agents and customers who are interest in Japan by cherishing the connections and providing a accurate arrangements. She is looking forward to seeing you in the future.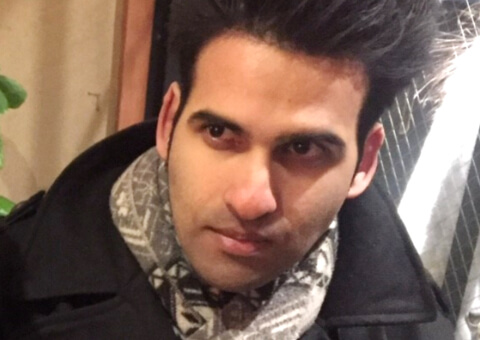 Rehman / Travel Advisor, FIT
Having studied Japanstudies at University of Leiden in his home country of the Netherlands, followed his passion by moving to Japan and use his expertise of the country. As he loves traveling around, especially in beautiful Japan, it was a natural fit to join the travel industry and share his knowledge with the world. Currently he is working as a Travel Advisor for FIT clients and helps people create tailor-made trips.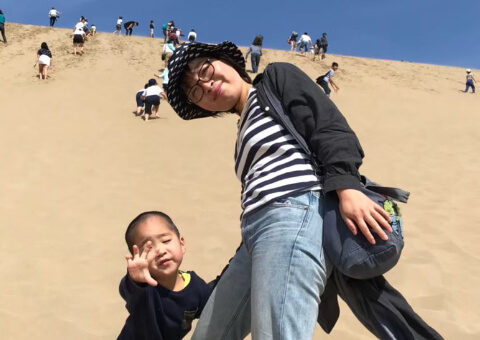 Tomomi / Reservations specialist
Tomomi has been working in the travel agency for over 20 years. She has experience working as a tour planner, wedding coordinator, and a tour operator. She currently lives in Osaka. During your travel in Japan if you ever come to the Kansai area, she recommends visiting Nara. Nara not only has many historic areas, but is filled with abundant of nature, many hotsprings, and less crowded compare to the other cities of Kansai. She is also a licensed Kimono dresser. She hopes to share her love of Kimono culture and her passion of Japanese culture to everyone.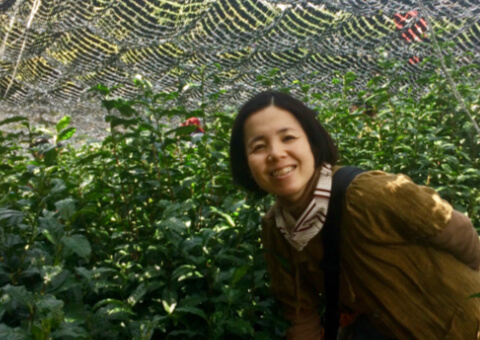 Maki / Contents writer
Maki likes to visit local hot-springs and Sentoh (public-bath) in Japan. After spending several years oversea, she return back to Kyoto, now she enjoys discovering Japanese tradition and traditional life-style. She always try to offer accurate information with attractive photos on BOJ's website. She also enjoys assisting clients from the train stations or hotel. She believes that each encounter is only for one time so it's very precious!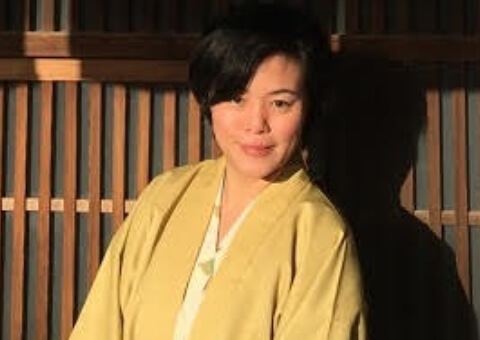 Tina / E-commerce Marketing Specialist
Tina grew up in Taiwan and her hometown, Hsinchu, is known as the Silicon Valley of Taiwan. After getting her master's degree in New York, she started her first job near Wall Street and by the age of 30, she's worked in 3 different countries and is fluent in 3 languages. Tina became a big believer of e-commerce when she took a Regional Manager position at TripAdvisor, leading a multi-national team across Asia and San Francisco. Tina now lives in South California and indulges herself fully in the California sun, Asian food, e-commerce, flamenco, and Disneyland.
About BOJ.inc
Company


BOJ, Inc. (Beauty Of Japan)

Address

5F Shintomicho 1-chome Bldg., 1-3-2 Shintomi, Chuo-ku, Tokyo, 104-0041

Tel


+81-3-6222-9696

Fax


+81-3-3551-0555

E-mail


info@bojinc.com

Member

JNTO, TCVB, KCVB, Connections, IGLTA, SLH, National parks of Japan official partner

Rep. office

Germany office:
STR Destination Handling GmbH & Co. KG
Address: Industriestraße 38a, 63150 Heusenstamm, Germany
E-mail: o.stinnes@str-destination.de

Netherlands office:
Address: Leeghwaterstraat 25, 2811 DT Reeuwijk, The Netherlands
E-mail: frank@bojinc.com