3D2N Sublime Nature + Mountain Faith in Yamagata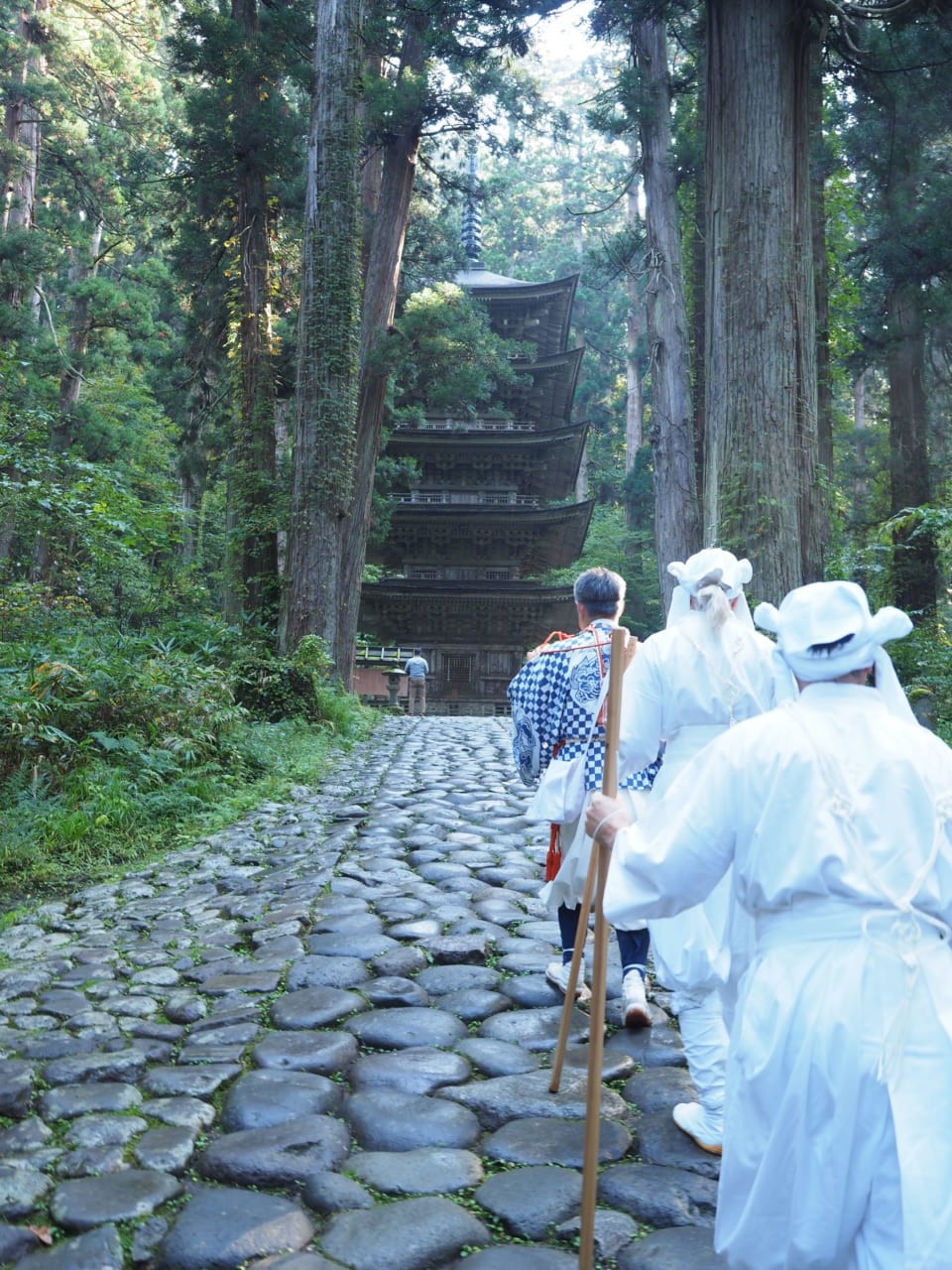 Your MUST-VISIT SPOT in YAMAGATA: Three Mountains of Dewa/Scale Mount Haguro, Donning white robes, and together with a mountain priest, tour Dewasanzan- jinja Shrine, one of the most famous places in the Japanese mountain faith. Experience vast nature revered and respected by people across the ages and the deeply spiritual world that awaits.
Introduction
Sublime natural surroundings that inspire a feeling of awe, and traditional culture that blends with nature.
Visit Yamagata, a place that stimulates the senses.
Reasons to Go
Experience all of the various charms Yamagata has to offer.
Faith and traditional culture handed down over generations.
Take part in experiences that will change your sense of values in Yamagata.
Enjoy local food and friendly local people!
Tour Itinerary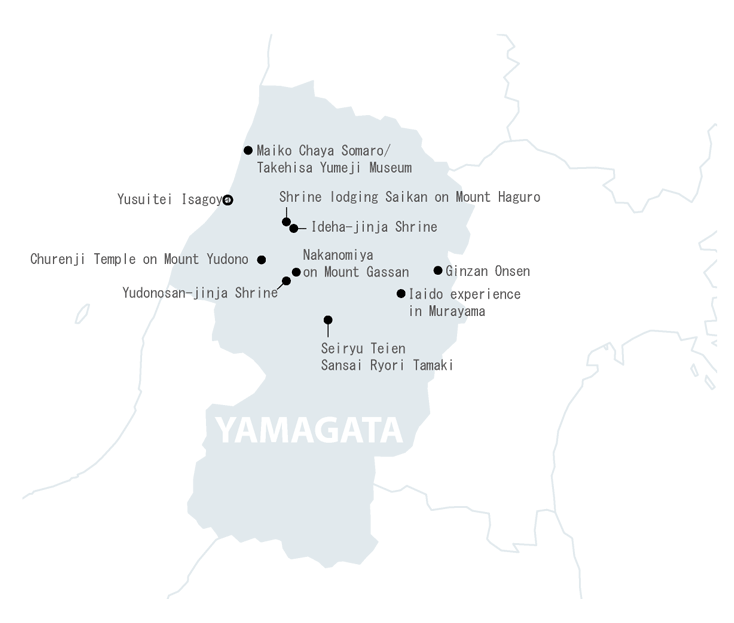 Schedule
Day 1
10:00 A.M. Dewasanzan-jinja Shrine(Mount Haguro)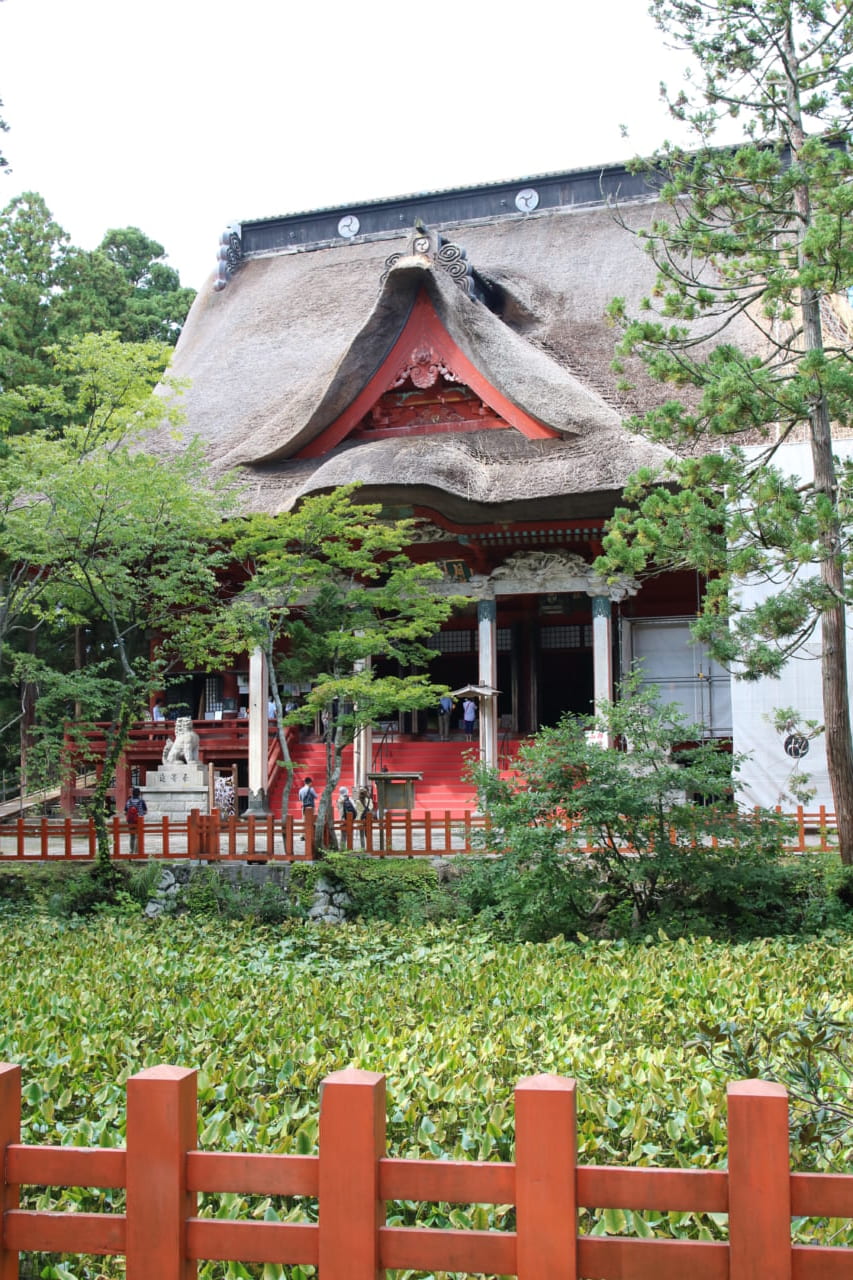 Walk to the summit with a mountain priest as your guide and enjoy a traditional Buddhist vegetarian meal at shrine lodging Saikan.
11:30 A.M. Check-in at shrine lodging Saikan on Mount Haguro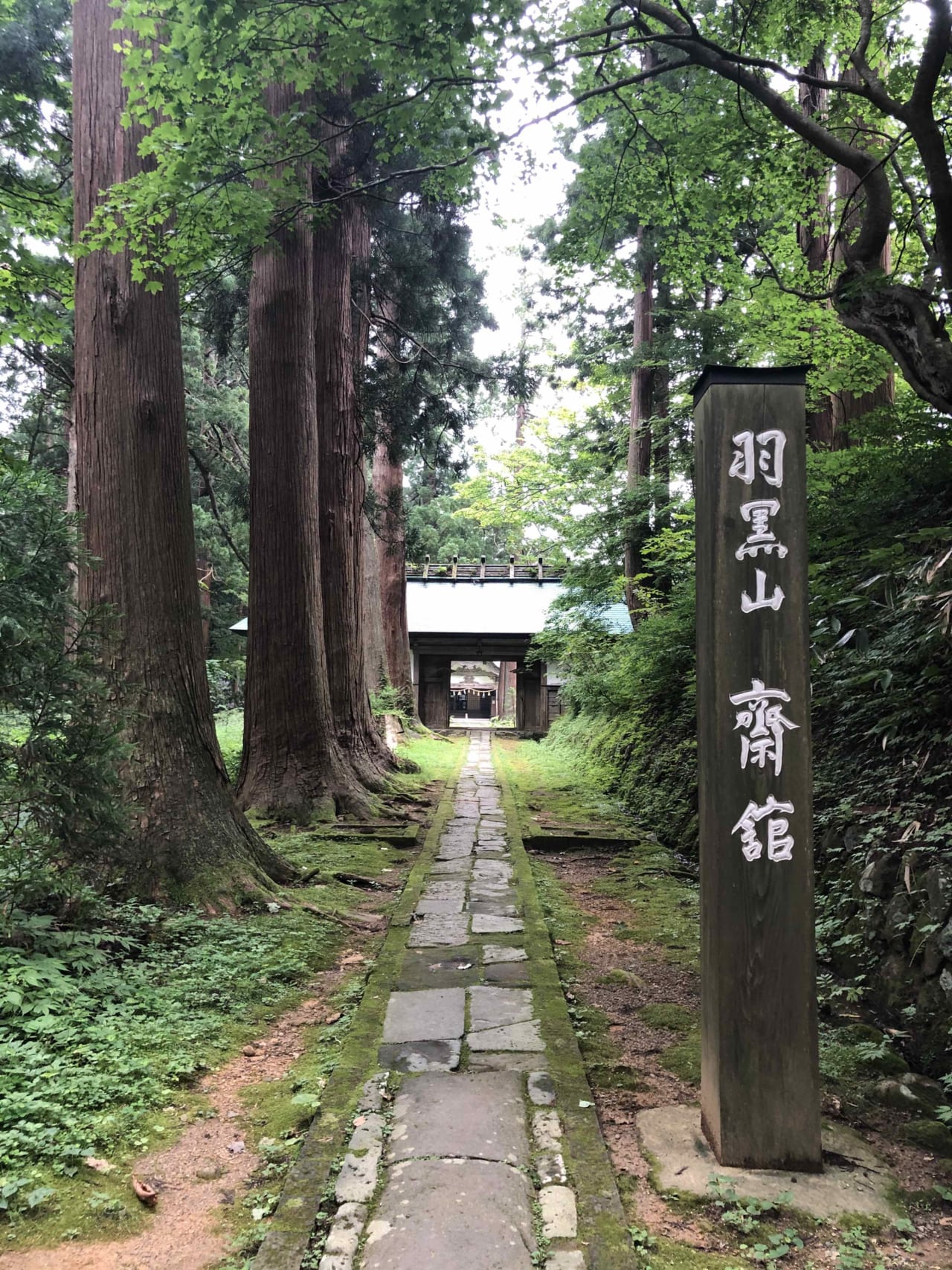 This facility was originally known as Kezoin, and here visitors can experience the natural features of the region and the culture of the mountain priests.
6:00 P.M. Dinner at shrine lodging Saikan on mount Haguro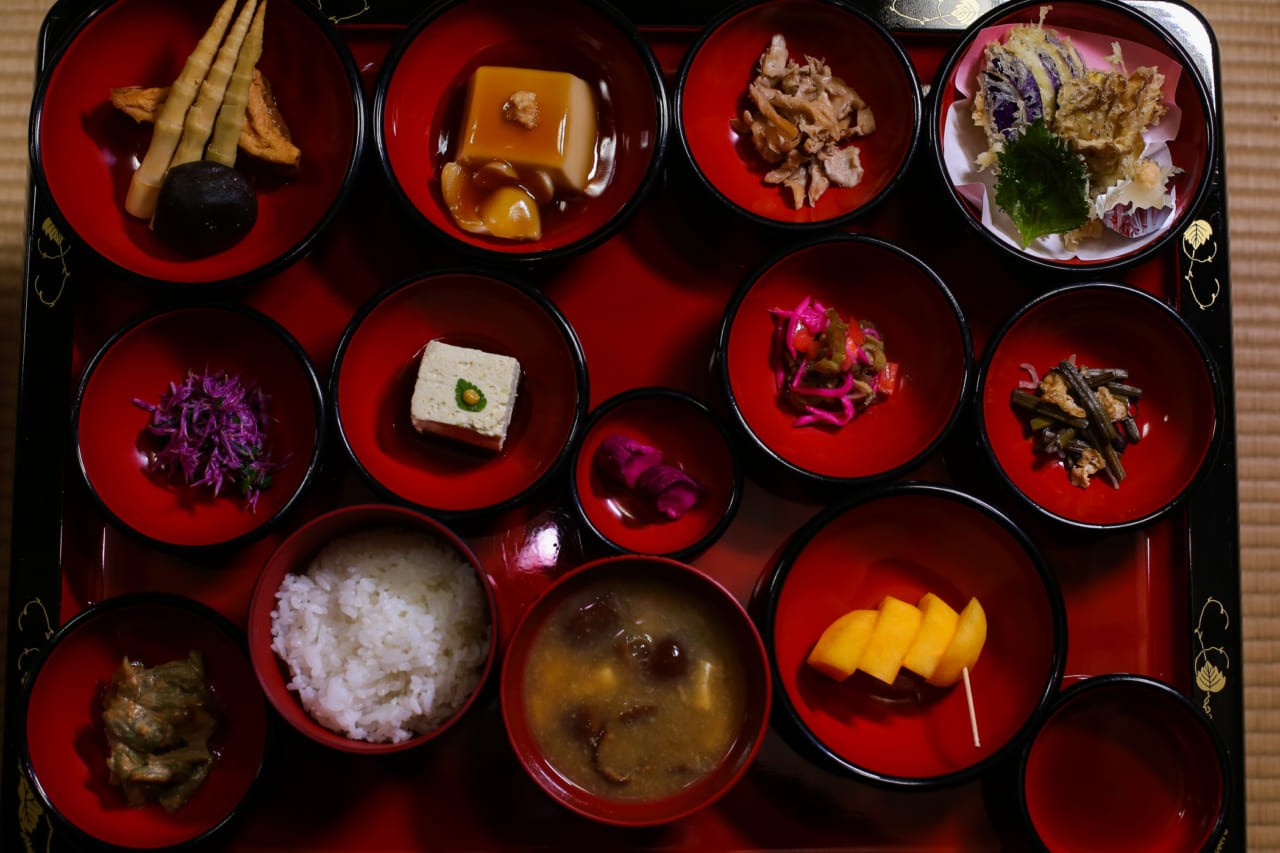 Savor a meal of Buddhist vegetarian cuisine, carefully crafted with respect to the tradition of the mountain priests over the generations.
---
Day 2
10:00 A.M.  Nakanomiya on Mount Gassan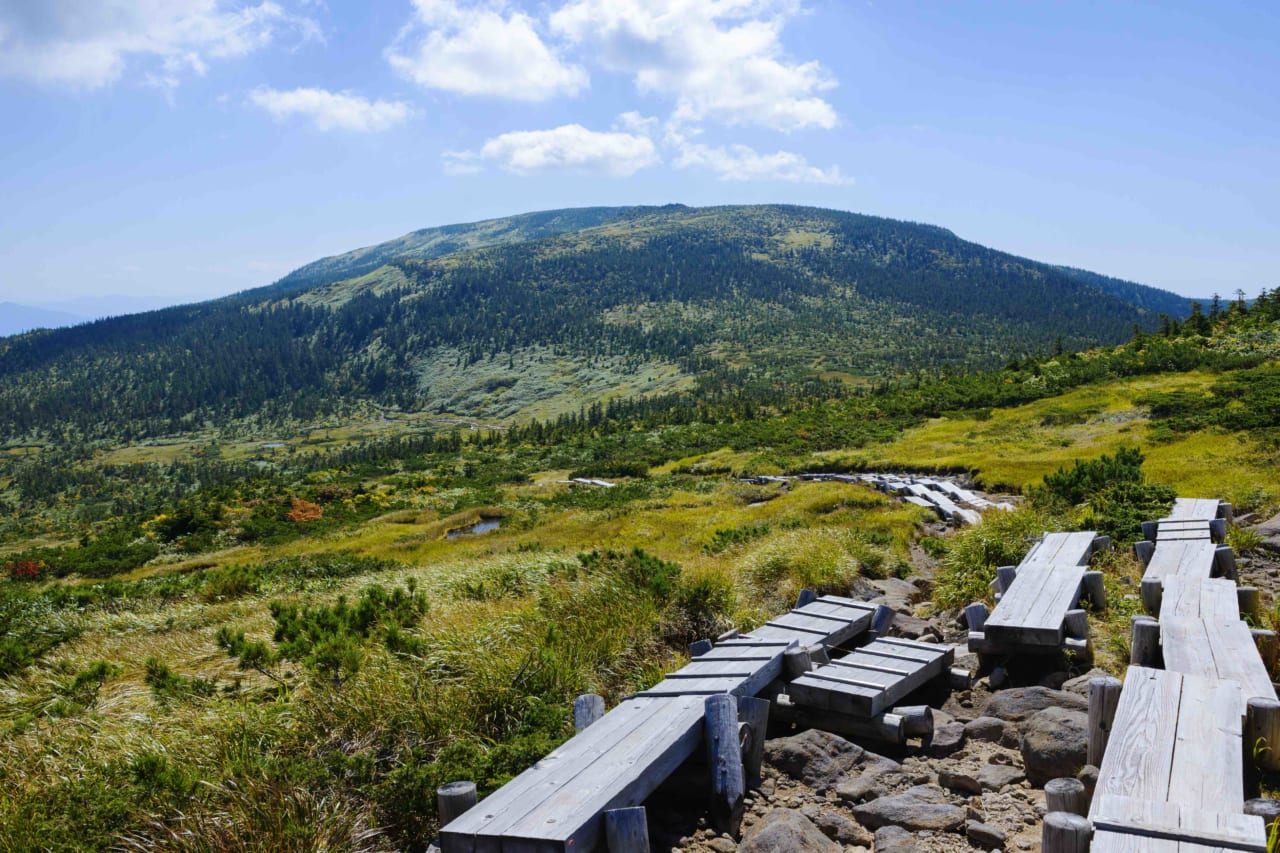 Visit the shrine known for its worship of the god of a productive grain harvest and matchmaking, located on the eighth station of Mount Gassan. Visitors can also see rare alpine flora.
12:00 P.M.  Lunch at Seiryu Teien Sansai Ryori Tamaki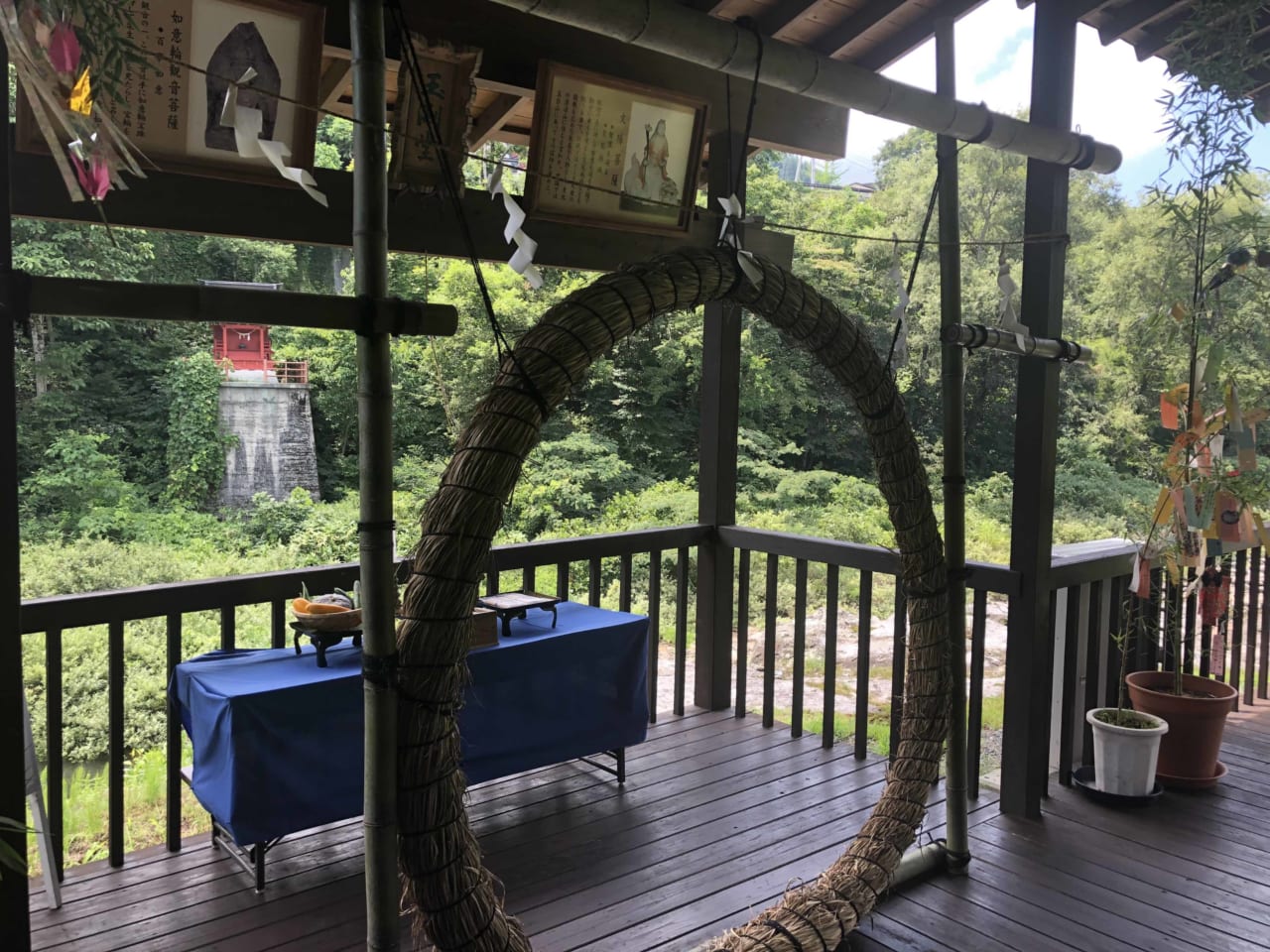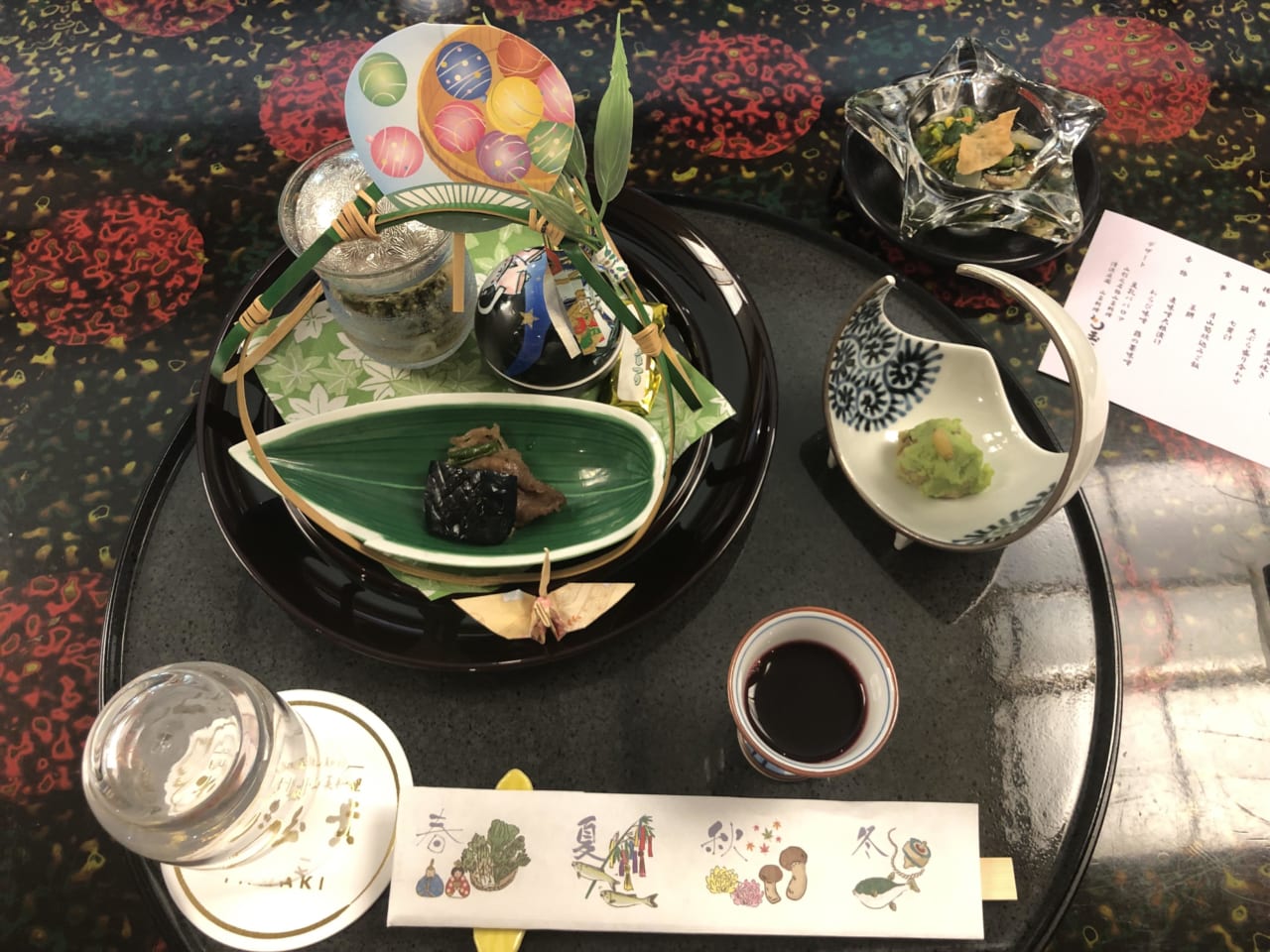 Enjoy the seasonal foods made using seasonal ingredients such
as rare Yamagata mushrooms not generally available to the public. This appealing spot offers the chance to enjoy a meal while gazing at the pure waters of the Sagaegawa River.
2:45 P.M. Yudonosan-jinja Shrine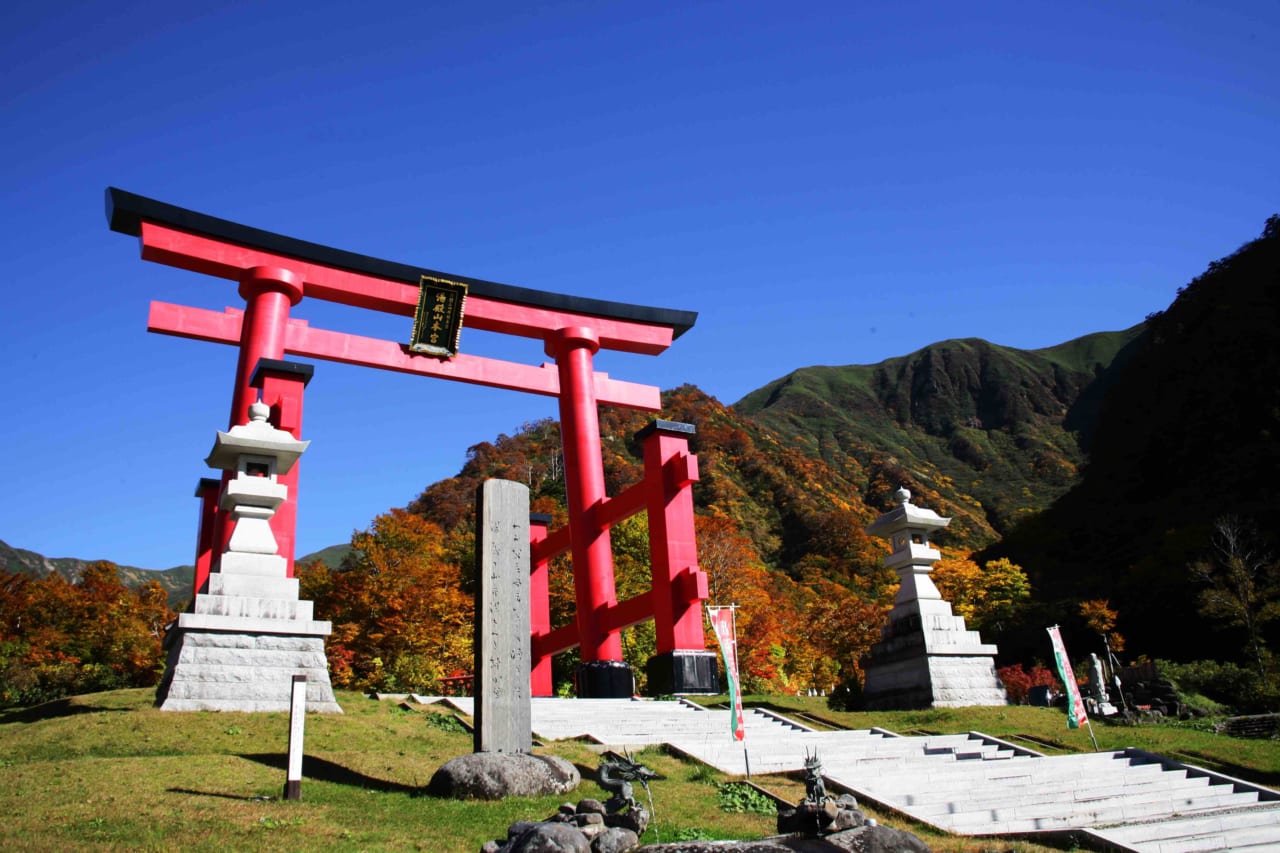 This shrine is cut off from earthly life and has no main building or hall of worship. Take off your socks and shoes, receive purification, and then visit the sacred place.
4:00 P.M. Churenji Temple on Mount Yudono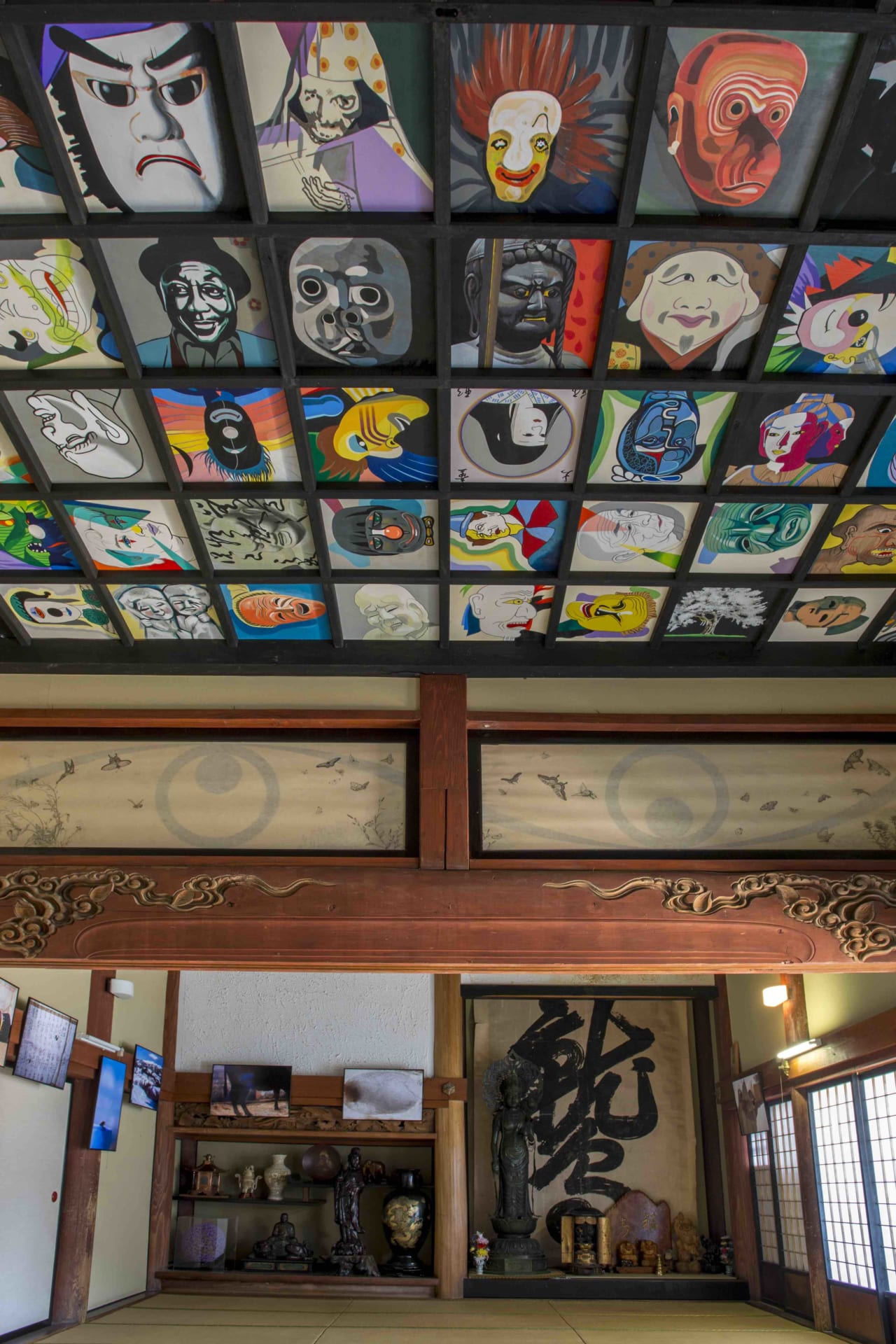 See the mummified remains of a monk at the temple said to have been founded by Kobo Daishi Kukai.
6:00 P.M. Check in at Yusuitei Isagoya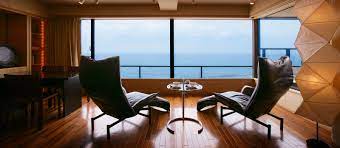 Wash away your travel weariness at this seaside inn with gorgeous views of the ocean from the guest rooms. Take some time for luxurious relaxation in the guest rooms with picturesque views from the windows. Tilt-back a glass of champagne while listening to the sound of the waves and experience the ultimate in relaxation at the private spa.
8:00 P.M. Dinner at the hotel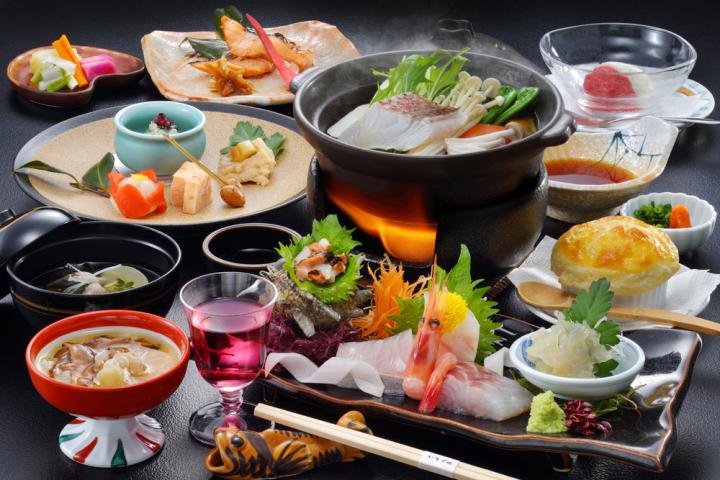 Savor a special dinner with the luxurious bounty of the land and sea of Yamagata.
---
Day 3
10:00 A.M. Maiko Chaya Somaro/ Takehisa Yumeji Museum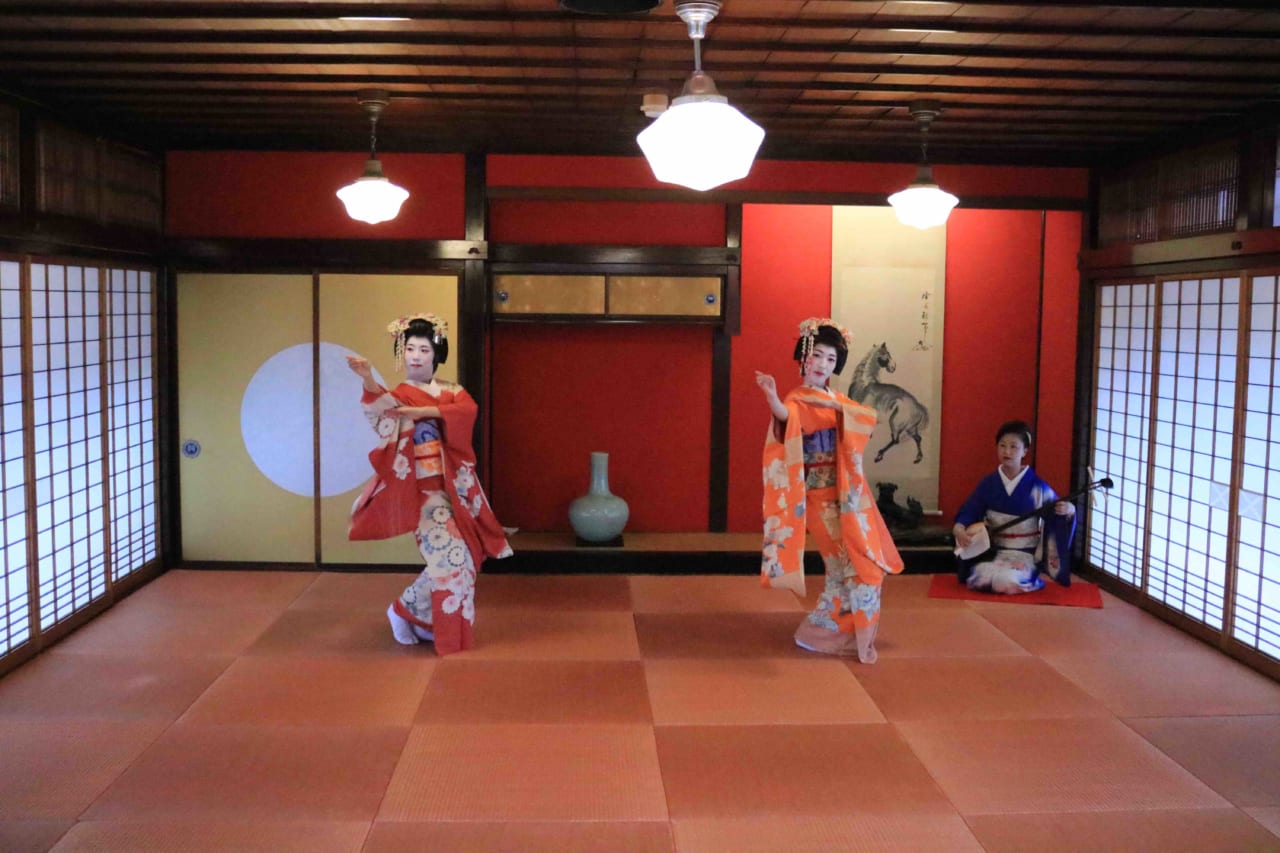 Enjoy an elegant dance by maiko (apprentice geisha) at Maiko Chaya Somaro, one of the most famous local restaurants during the prosperous age of western-route shipping in the Edo period. Now that this culture, which once disappeared, has been revived, the training of maiko has begun anew.
0:00 P.M. Ends at the neighboring station or airport
---
Travel requirements
Area: Yamagata Prefecture: Tsuruoka City/Sakata City/Shonai Town/Nishikawa Town
Anticipated targets: Affluent Europeans and Americans (couples visiting Japan for the first time and couples with experience traveling to Japan multiple times)
Travel concept/theme:・Spiritual・Traditional culture・Wellness
Anticipated no. of participants (minimum): Two persons per group (1 person)
Age limit: Ages 12 and up
Best season to visit: July 1 to mid-October (When all the Three Mountains of Dewa is open)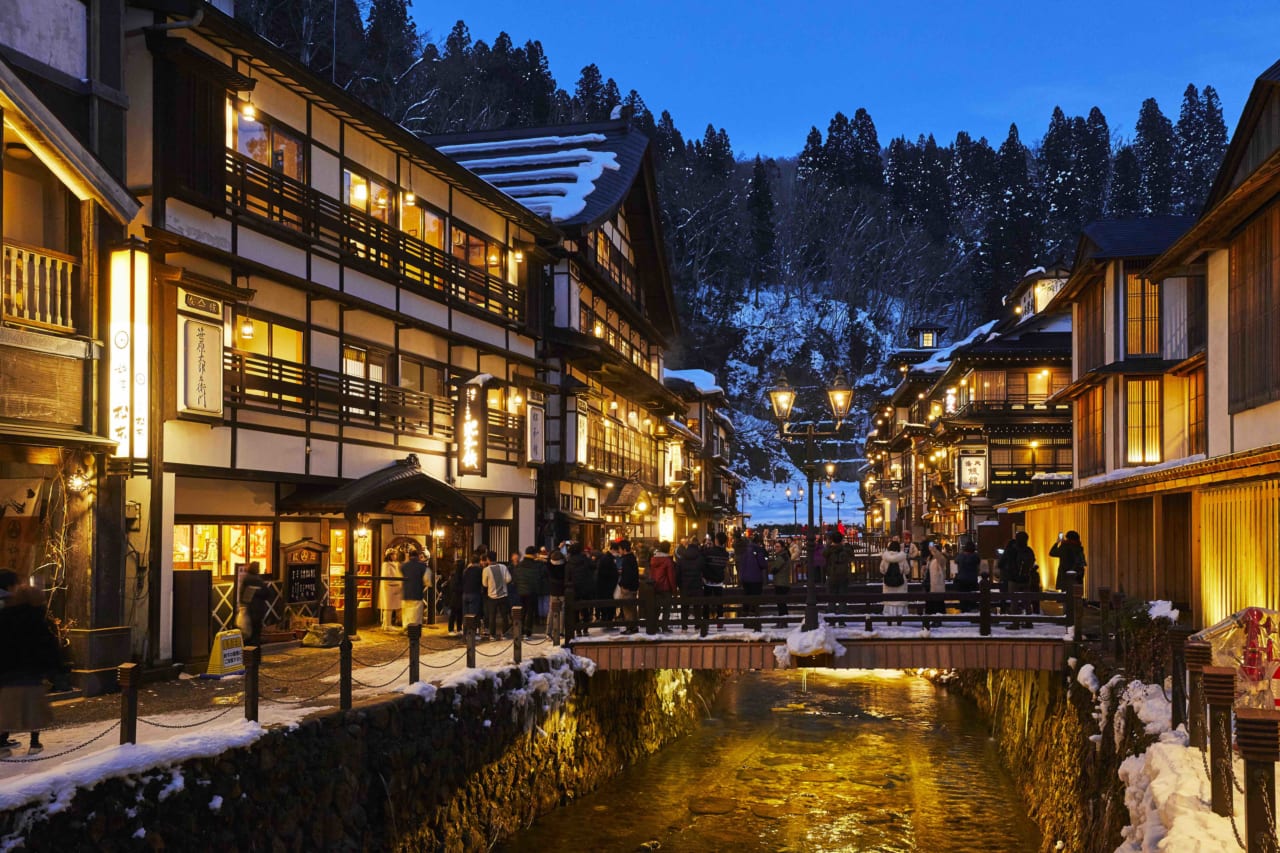 Ginzan Onsen: Visiting this hot spring town is like a trip back in time with the many wooden hot spring inns and the retro atmosphere. The gas lanterns are lit at dusk for even more nostalgic and photogenic scenery.

---
<Basic Course>
3 days/2 nights per person
From 80,000 yen (For a group of 2 persons)