3D2N Great Mountain Nature + Art in Aomori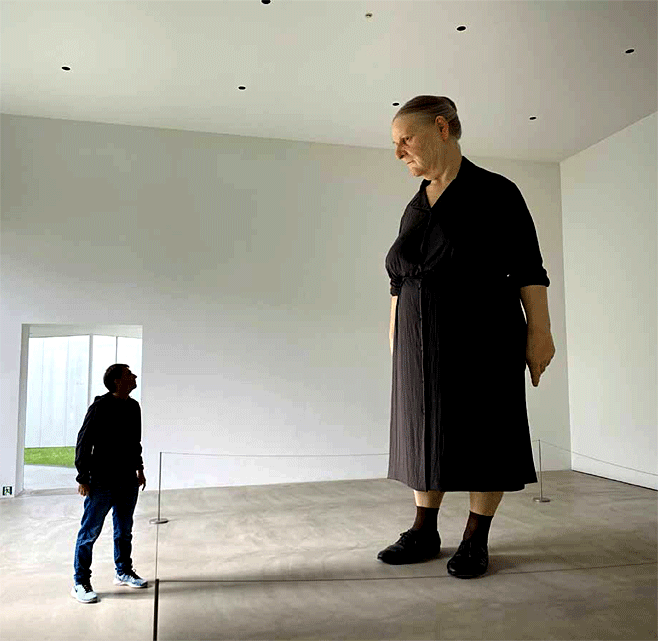 Your MUST-VISIT SPOT in AOMORI: The Towada Art Center is designed so that visitors can feel as if they are participating in the displays instead of simply admiring the art. This tour offers a special private art experience at the Center after hours.
Introduction
Mysterious scenery weaved together from grand natural vistas,
artistic experiences that stimulate the senses.
Get your fill of art and the great outdoors!
Aomori travel will inspire you.
Reasons to Go
Experience all of the various charms Aorimi has to offer.
Visit and enjoy a luxurious time filled with art and nature.
Enjoy local food and friendly local people!
Tour Itinerary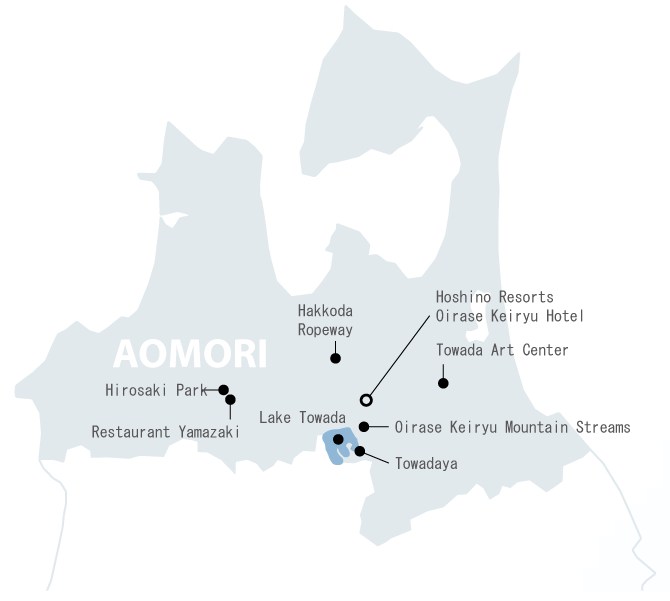 Schedule
Day 1
4:00 P.M. Arrive at Hachinohe Station
5:00 P.M. Towada Art Center night tour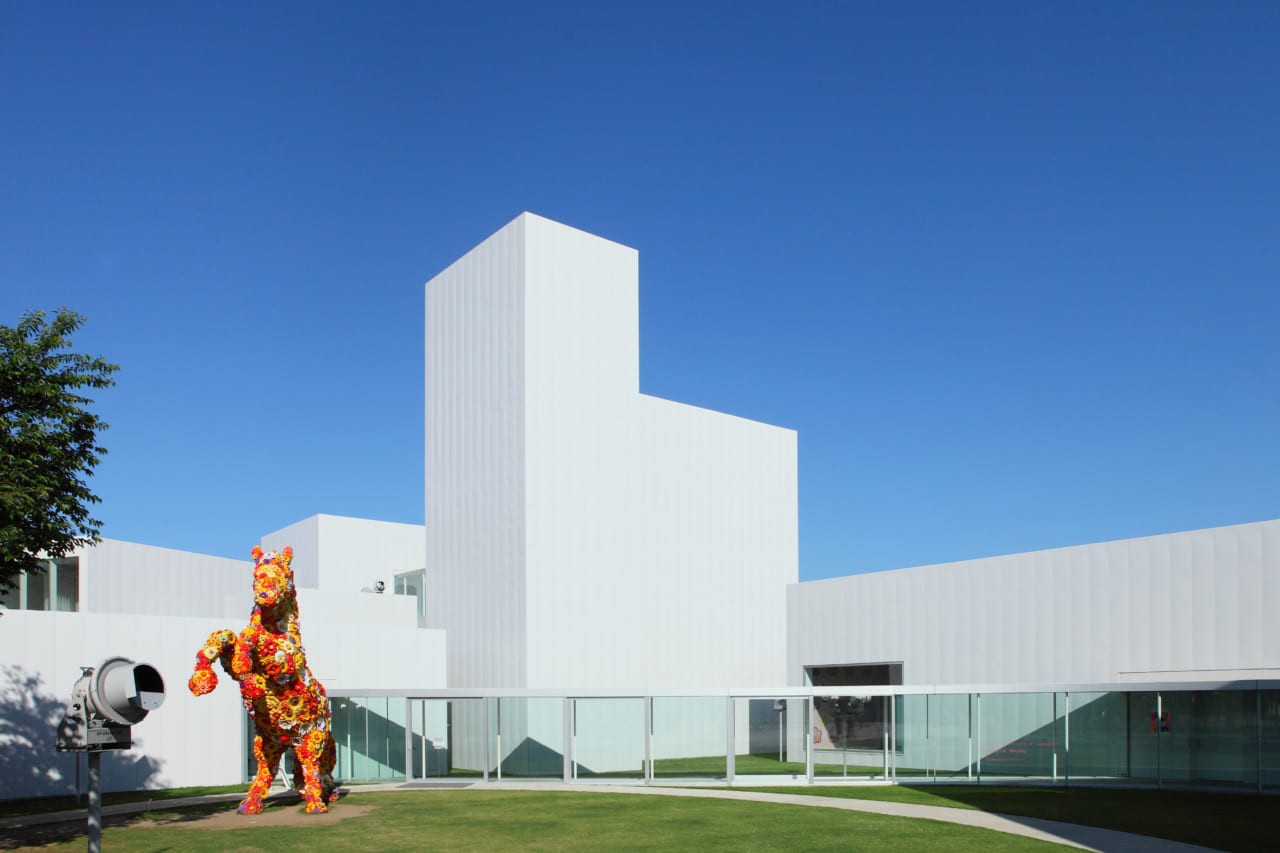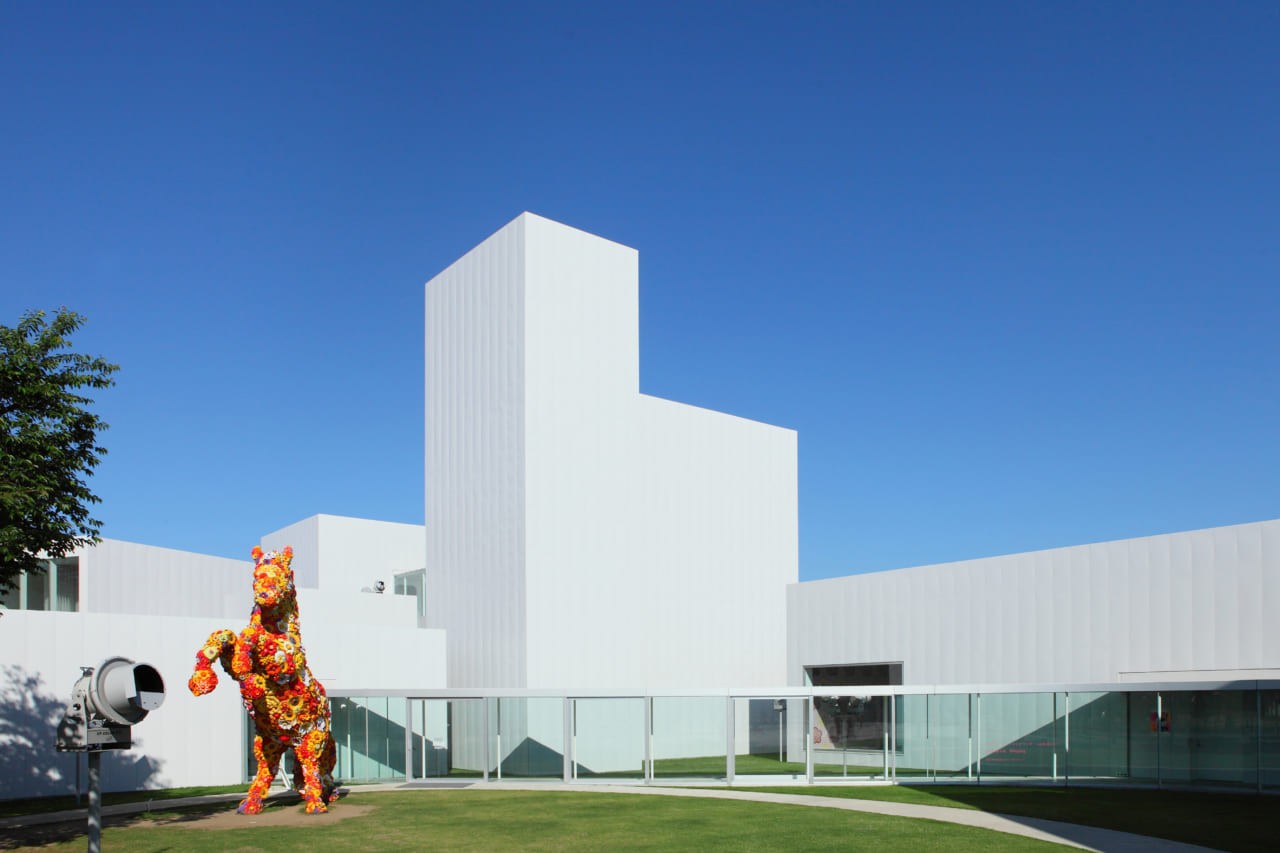 After closing, take part in a private night tour of the art museum and enjoy works of art while with the curator acting as a guide.
8:00 P.M.Check-in at Hoshino Resorts Oirase Keiryu Hotel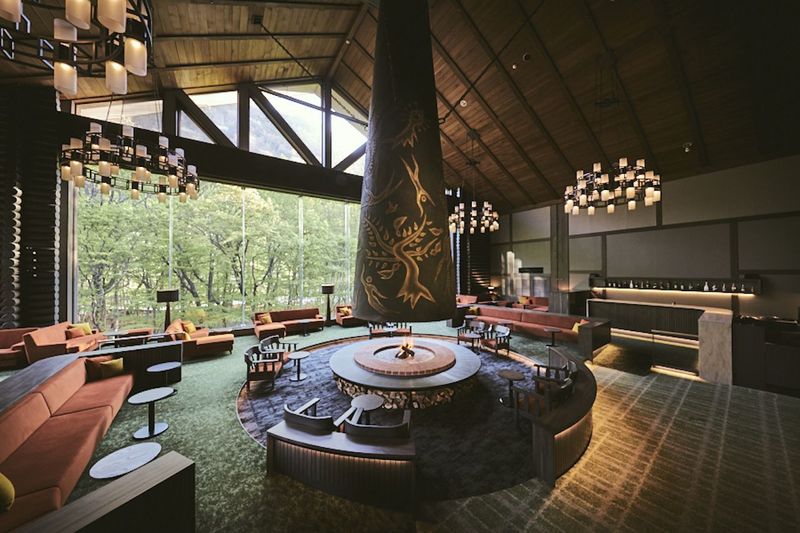 The guest rooms, lobby, and terrace overlooking the mountain streams are special places where visitors can enjoy the natural beauty as it changes from one moment to the next. Soak in water from Hakkoda Mountain hot springs and experience the ultimate relaxation for the body and mind.
---
Day 2
5:30 A.M.  Canoeing on Lake Towada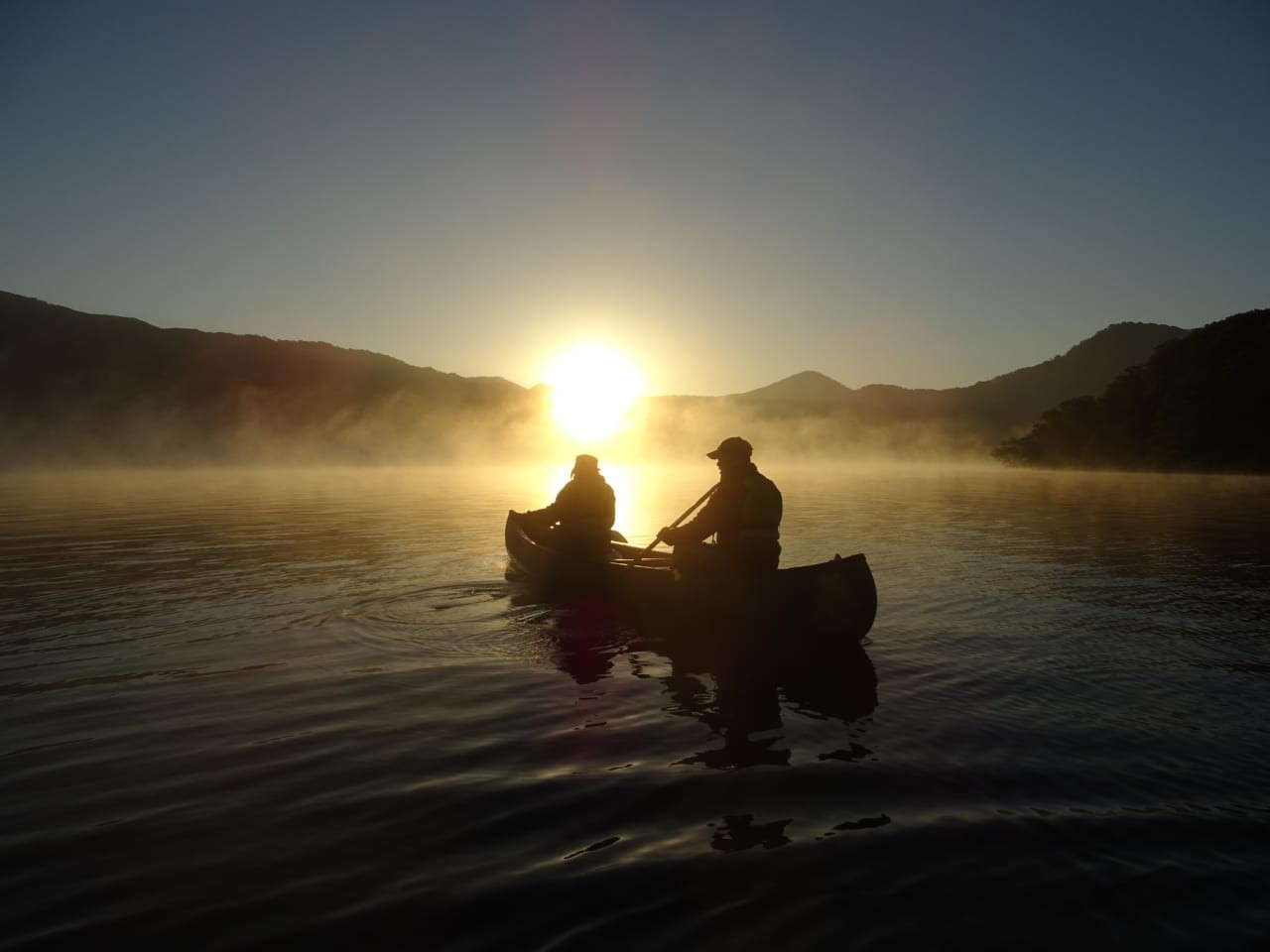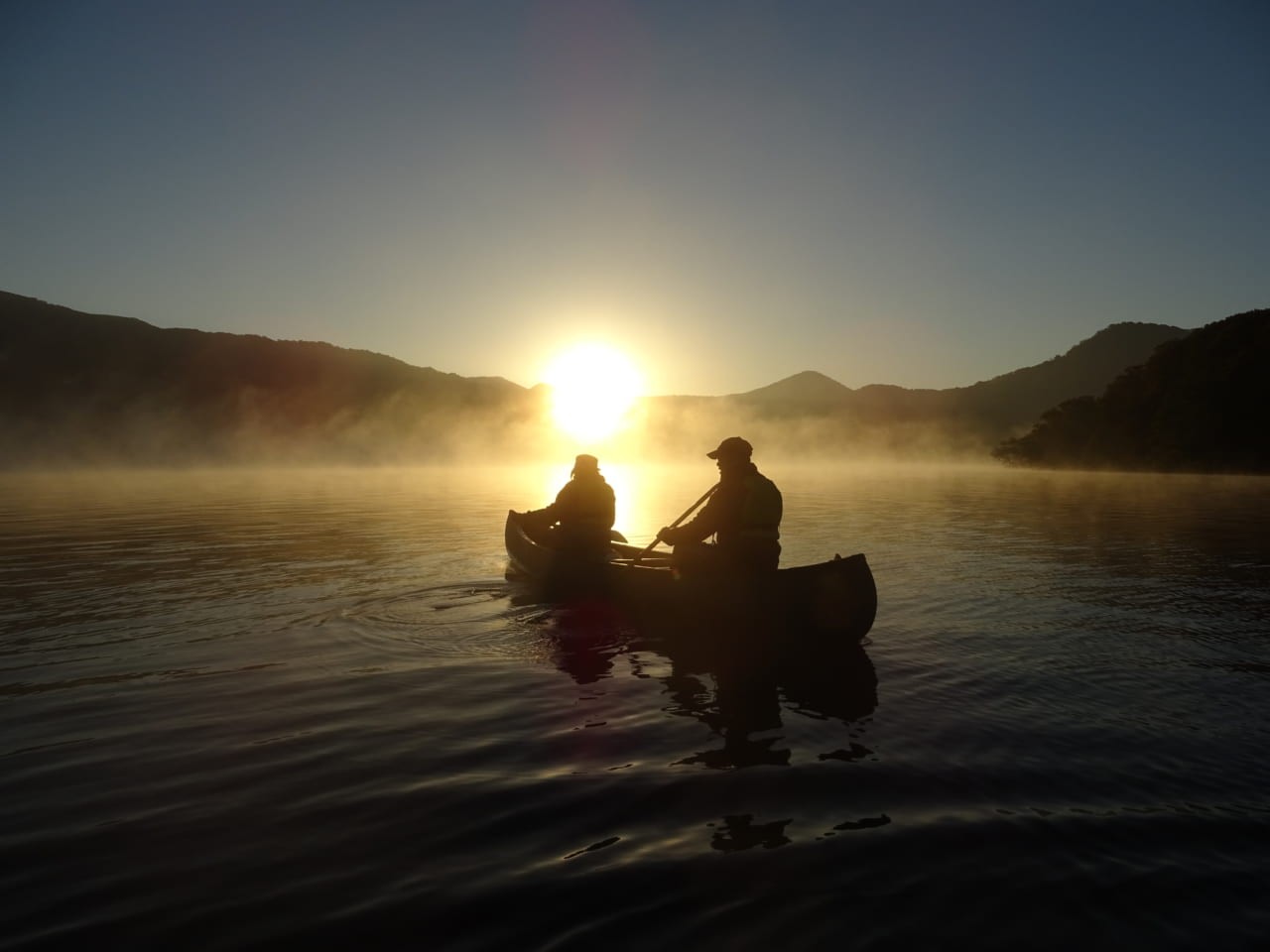 Scenery woven together from the world's only combination of a double caldera and broad-leaved deciduous forest is truly a natural work of art. Board a Canadian canoe and enjoy the art of the great outdoors in the gorgeous scenery of Lake Towada.
12:00 P.M.  Lunch at Towadaya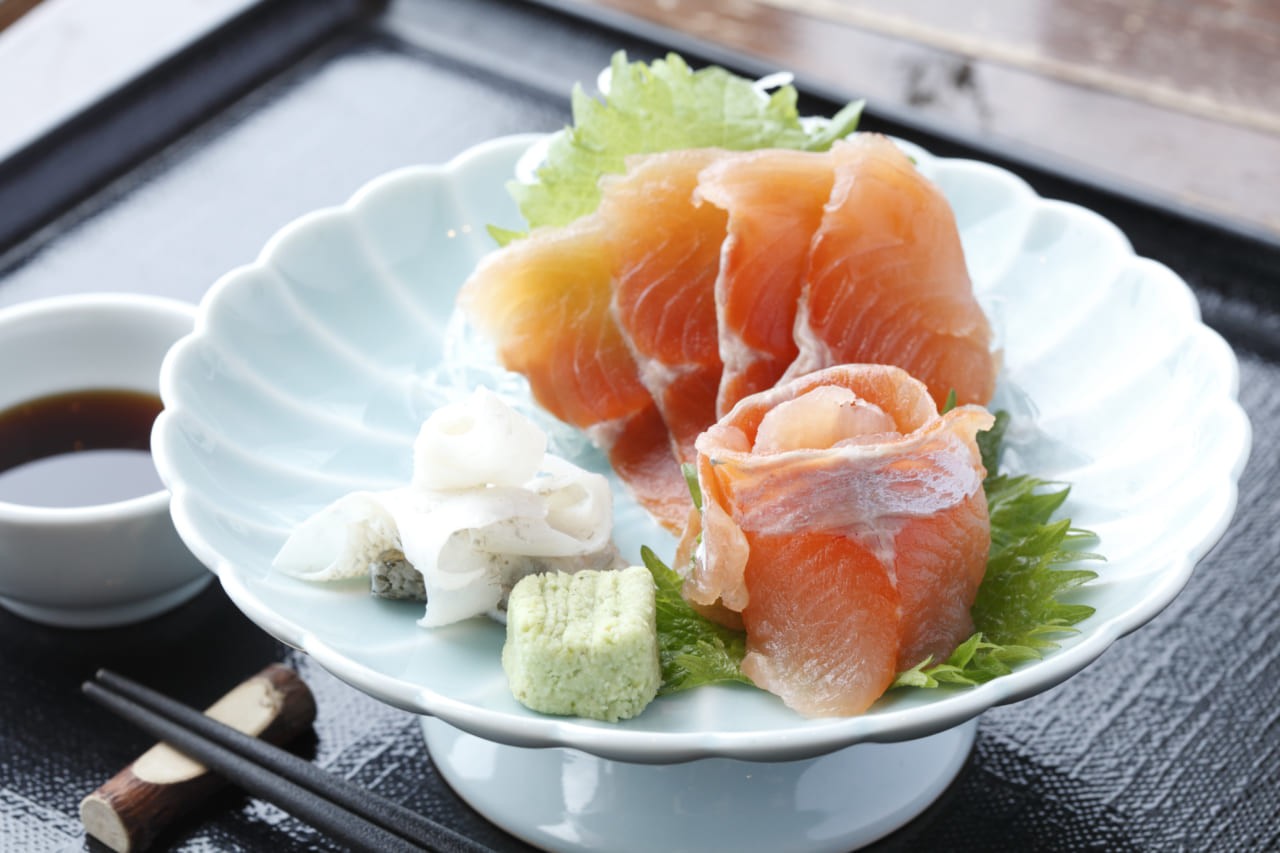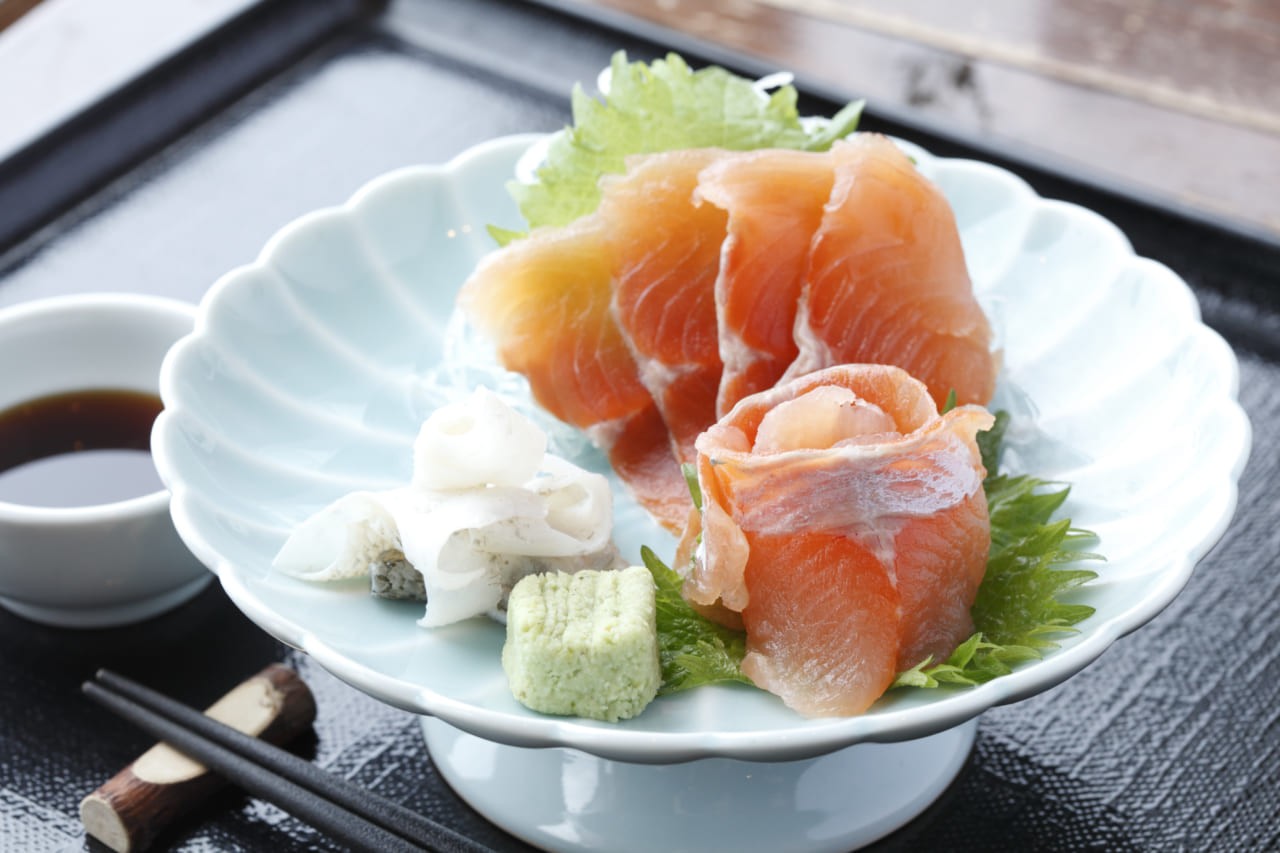 Savor famous kokanee fish cuisine from Lake Towada.
2:00 P.M. Head to the summit of the Hakkoda Mountain by ropeway
You can enjoy the beautiful seasonal scenery along with the sun sinking below the horizon from the best location of the summit.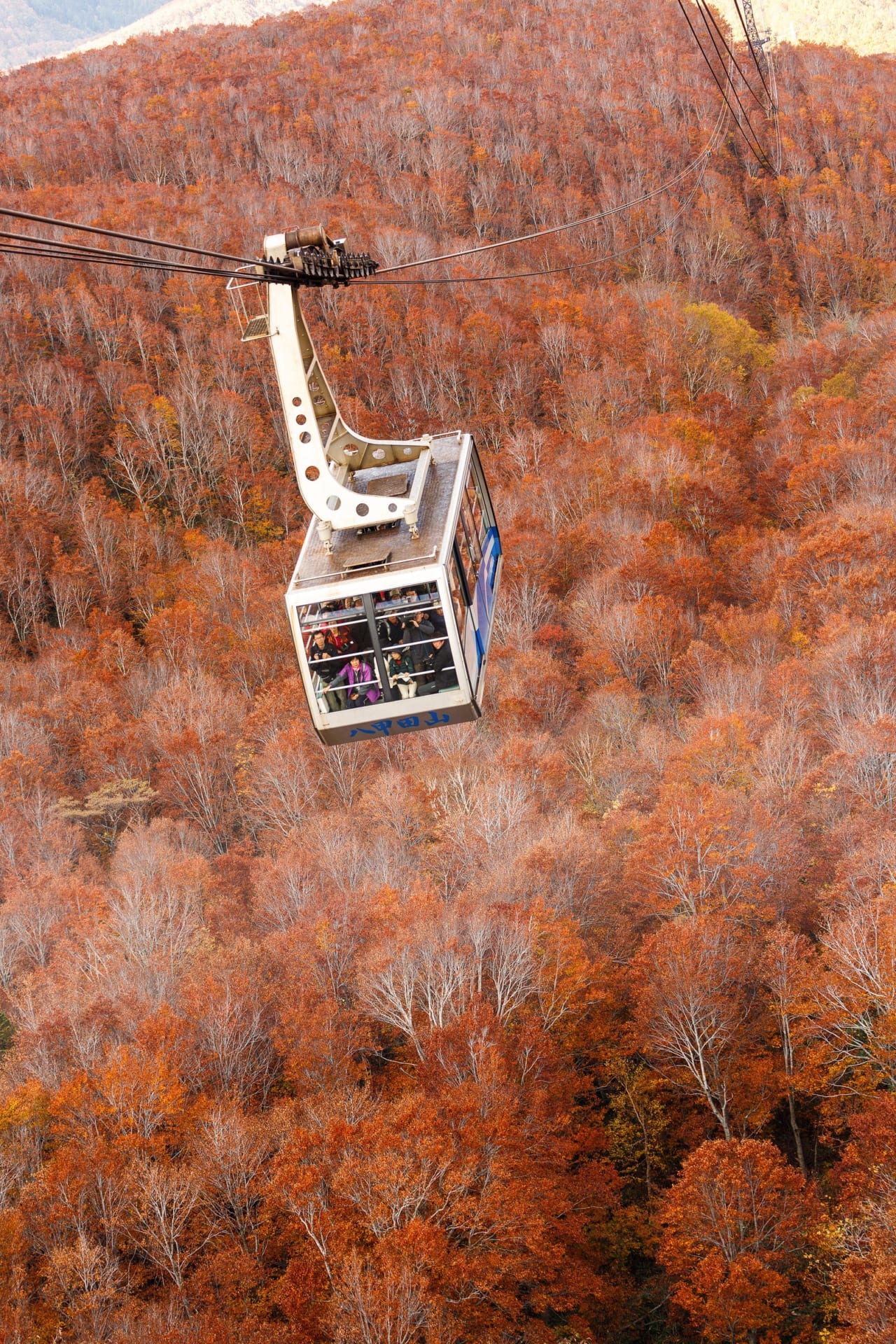 Enjoy the different faces of the seasons, from the wildly blooming flowers in the spring to the deep colors of autumn foliage, and the ice-covered trees of winter. Head to the summit by ropeway for the best possible location to see the sun sinking below the horizon.
6:00 P.M.  Full course French cuisine at the hotel
Enjoy wine paired with a dinner made using seasonal ingredients at French restaurant Sonore.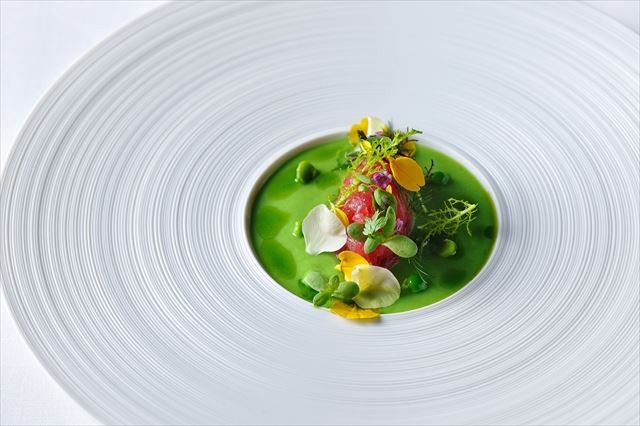 ---
Day 3
8:00 A.M. A morning walk along Oirase Keiryu Mountain Streams
Travel to the Oirase Keiryu Mountain Streams on an e-bike and experience the mysterious, microscopic world of moss art.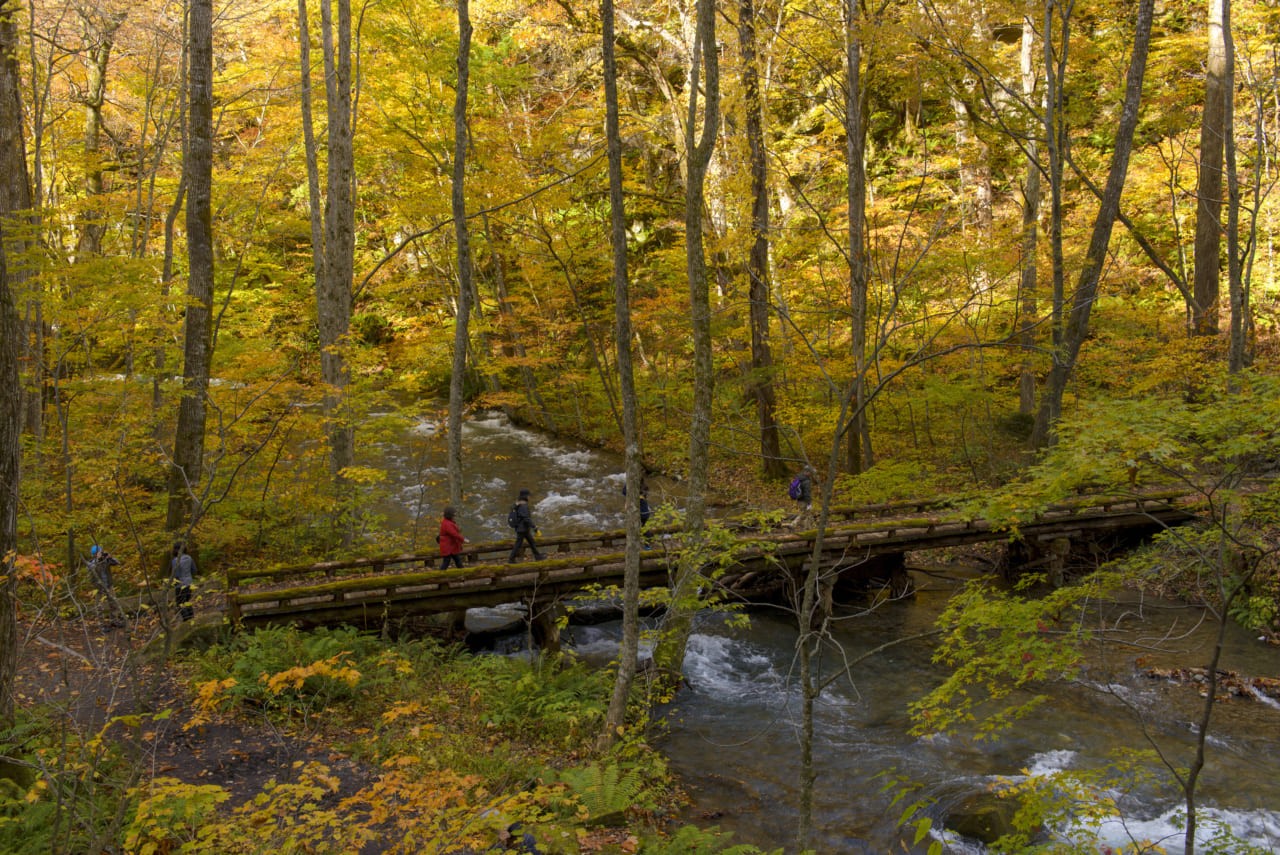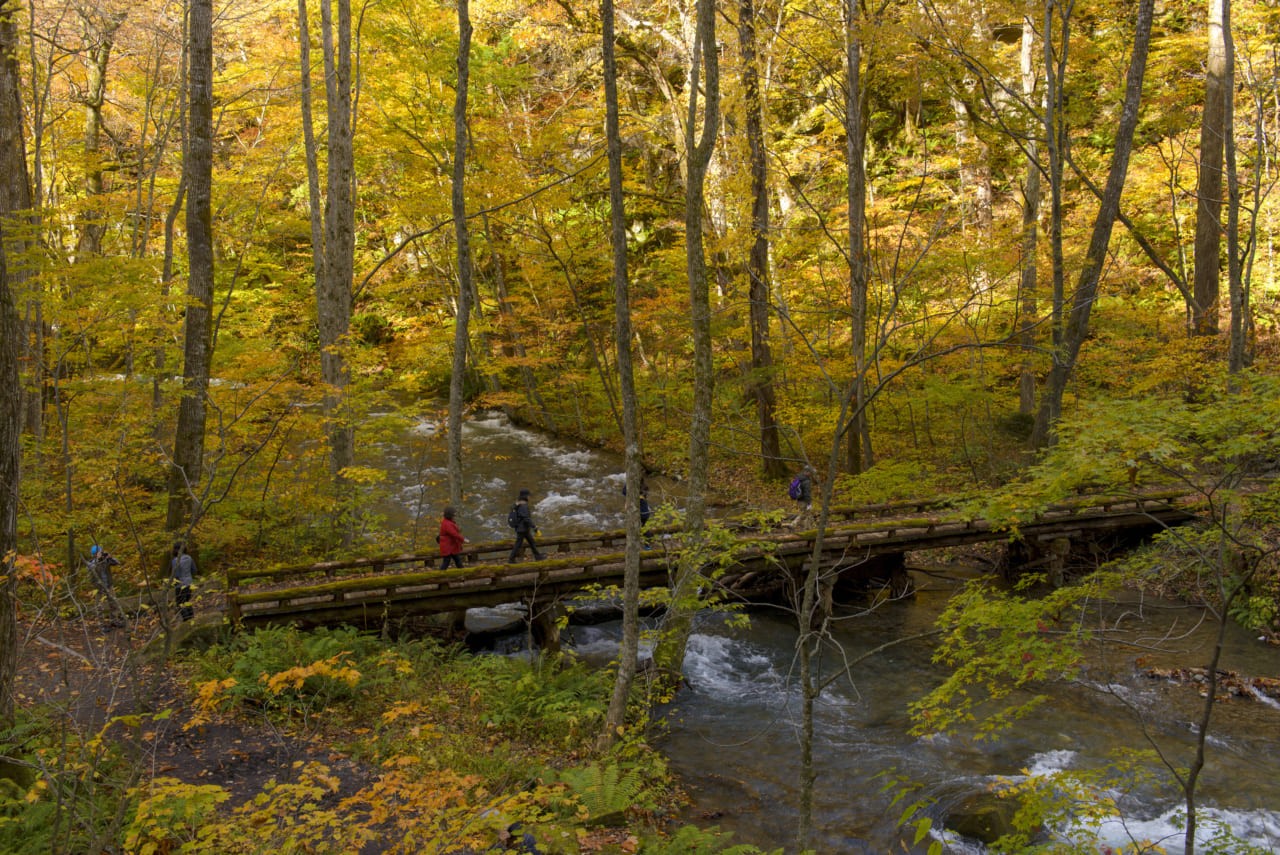 Visitors to the Oirase Keiryu Mountain Streams, which are home to an ecosystem of moss, can experience a world of delicate natural art where a one-millimeter art space can be seen through a loupe. Come enjoy the profound art of moss.
12:00 P.M.  Special lunch at Restaurant Yamazaki
Savor a menu only available on the tour featuring dishes made of "miracle apples" at a restaurant specializing in slow food.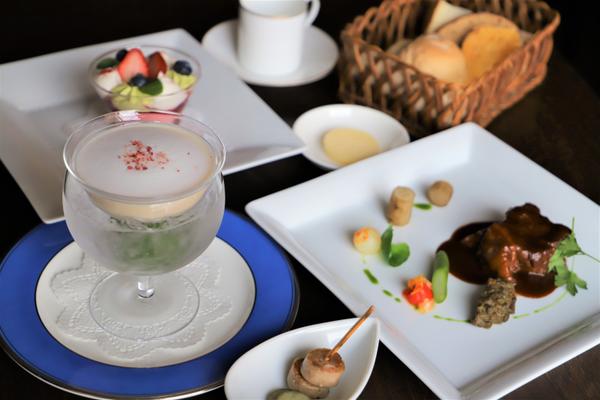 With a focus on slow food ingredients, this restaurant offers safe, delicious food. Enjoy a special lunch here made using "miracle apples," a talked-about fruit grown without pesticides that are said to be absolutely impossible to cultivate.
3:00 P.M. Ends at Shin-Aomori Station
---
Travel requirements
Area: Aomori Prefecture: Towada City/Aomori City/Hirosaki City
Anticipated targets: Affluent Europeans and Americans (couples in mid-forties, couples, and DINKs with experience traveling to Japan multiple times)
Travel concept/theme:・Contemporary art・Nature (natural beauty/scenic beauty) ・Local production for local consumption
Anticipated no. of participants (minimum): Two persons per group (1 person)
Age limit: Ages 6 and up
Best season to visit: April to October (summer season is recommended)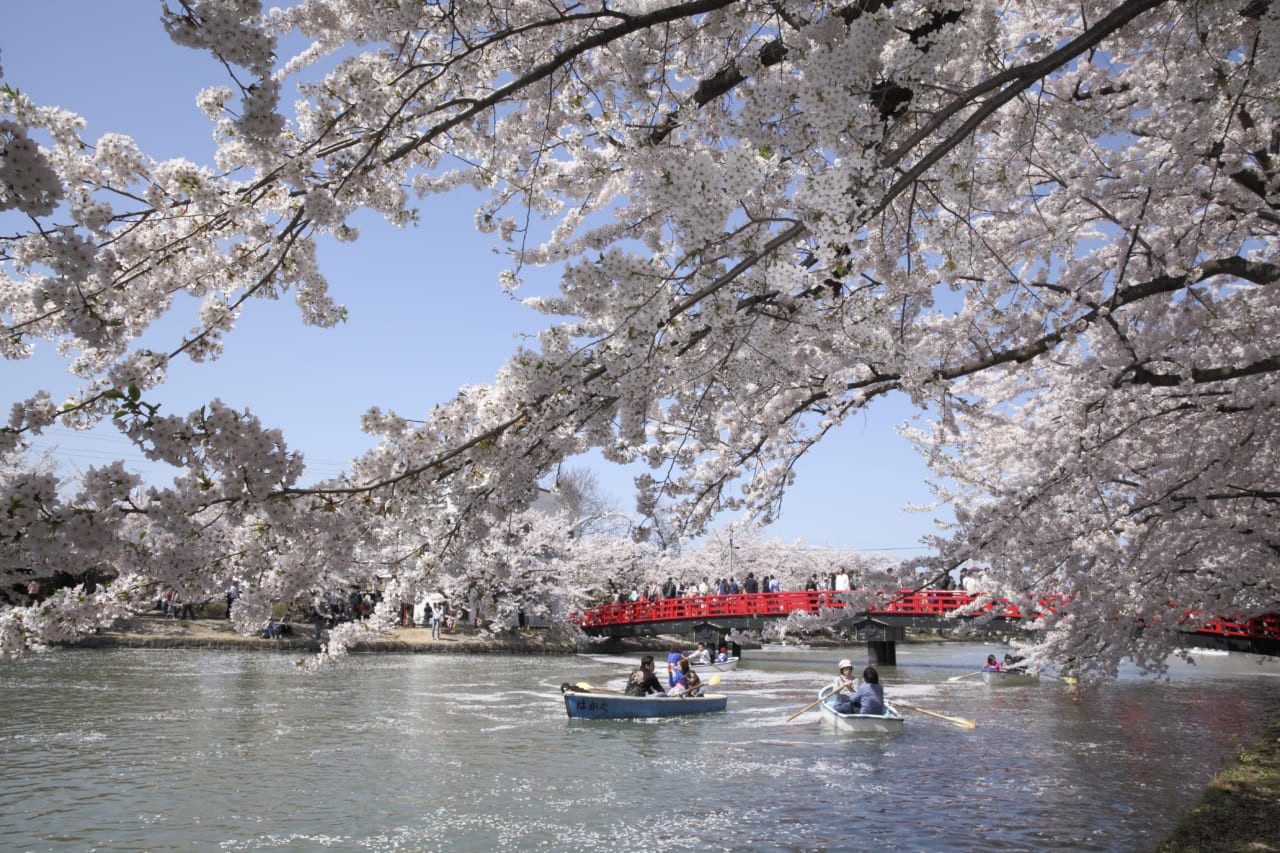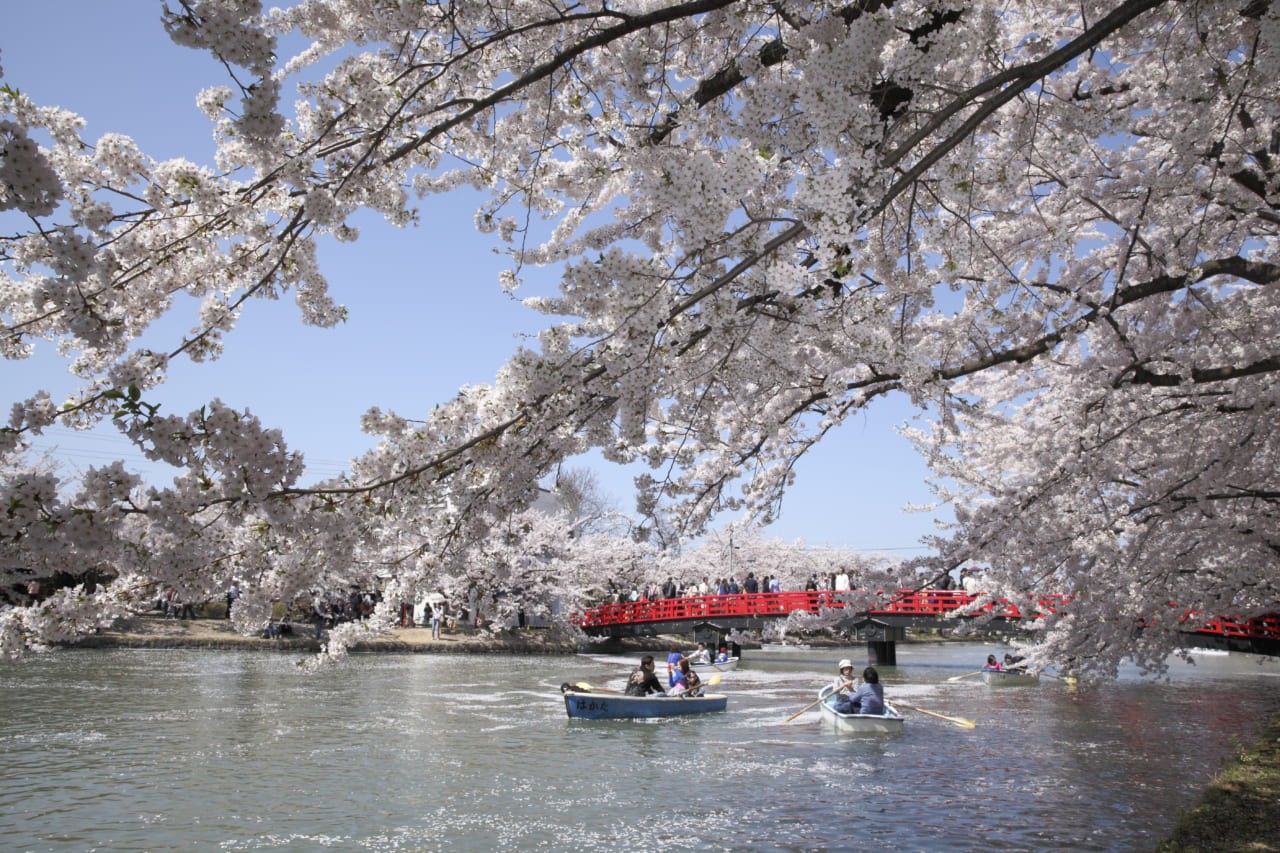 Cherry blossoms of Hirosaki Park
Come see 2,600 cherry blossom trees consisting of nearly 50 varieties, including the Yoshino cherry, in Hirosaki Park, known as one of the most famous places for cherry blossoms in Japan. Views of historical buildings such as Hirosaki Castle against the cherry blossoms are sure to make for lifelong memories.
---
<Basic Course>
3 days/2 nights per person
From 80,000 yen (For a group of 2 persons)