This eye catchy and old-fashioned looking restaurant is called 'Sometaro', located in 'Kappabashi shopping area' near Asakusa.

This Okonomiyaki restaurant has been loved by many celebrities including Kiyoshi Atsumi who played in famous movie series 'Otoko wa tsuraiyo'. Name of the restaurant, Sometaro, is from founder's name.

In 1937, when Sometaro Hayashi, who was a comedian, was called up to the military, his wife, Haru, opened up a restaurant on the first floor of their house. Haru thought of "don't want to waste of time while he is away", which was the starting point of 'Sometaro'.
While feeling a full taste of Japan, how about enjoying the teppanyaki cuisine?

Restaurant still remains with the atmosphere of Showa period of time.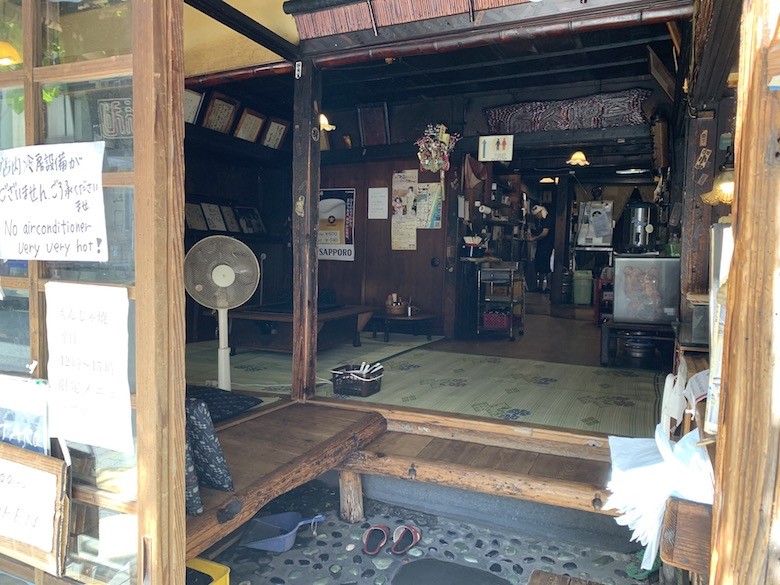 This restaurant is the second generation. Unfortunately, the first restaurant was lost during WW II.

At that time, they had no choice but to use the burnt iron plate to serve foods and even their customers supported to help and clean the restaurant. This Okonomiyaki restaurant has been supported and loved by generations and even today.
Everyone would definitely feel a sense of warmth, that is "Sometaro"
Ready to try traveling new?
Ask us for this experience or Customized Tour.
Contact us