Exclusive & Local Cultural& Wellness with Gourmet Experience on the Paradise Islands of Japan
Okinawa is the pride of Japan's best beach resort, consisting of approximately 160 islands with beautiful, clear waters surrounding them. But its charms are not limited to its beaches. It has a unique culture combines Japanese and Asian cultures, such as ancient Chinese and Korean, with a semi-tropical climate. As one of only five "Blue Zones" of longevity, the people live healthy and vibrant lives.
Why not visit this paradise island and enjoy food, clothing, culture, martial arts Karate, and a recommended wellness experience in Okinawa?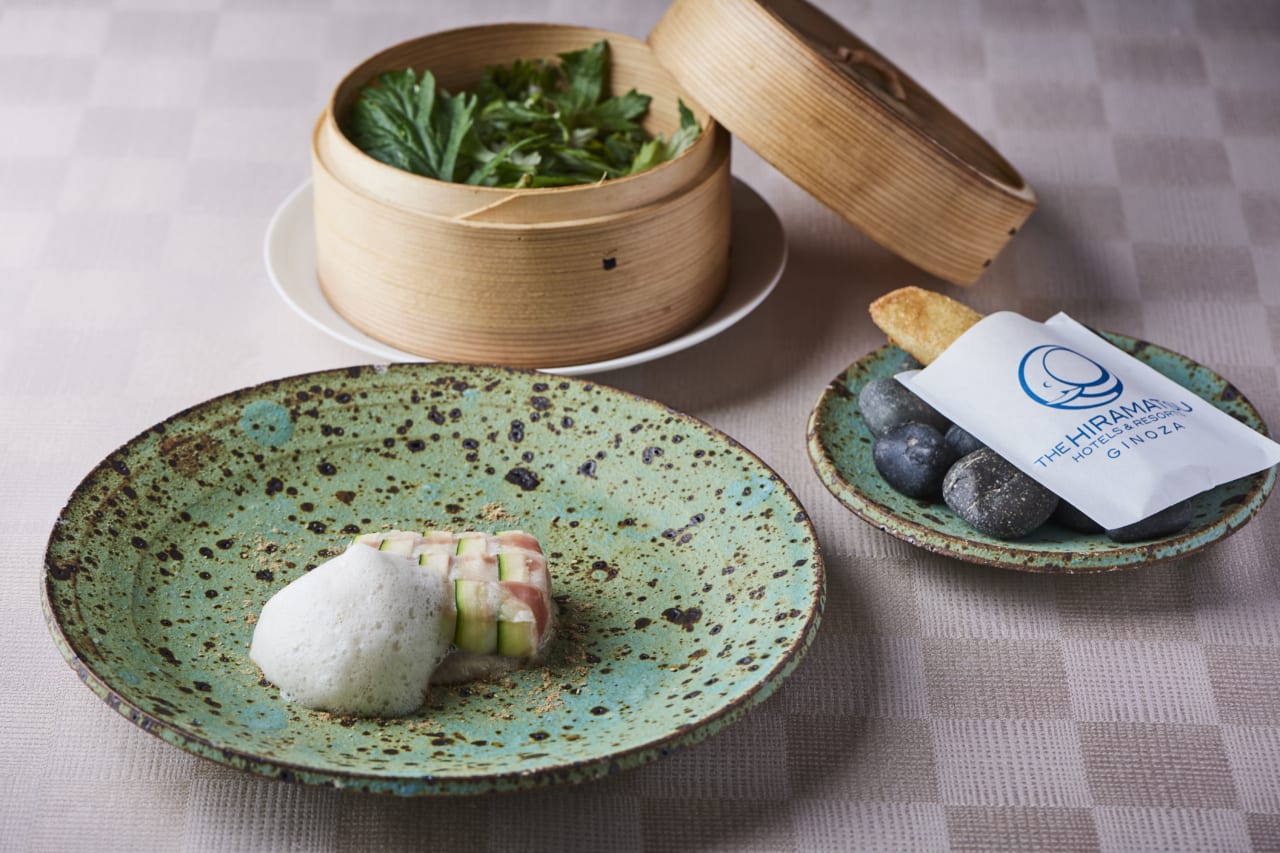 Introduction
Enrich your life and enjoy countless new experiences on a trip to Okinawa!
Okinawan Islands are blessed with magnificent nature, and you can enjoy the semi-tropical climate with nourishing local cuisine and the charming, warm hospitality of the locals.
Okinawa Islands' attractions include World Heritage sites, sightseeing spots with spectacular views, beaches, and many places to experience unique festivals and customs. In this article, we'll introduce you to some of the best tours of Okinawa!
Visit Okinawa, and experience the various charms Okinawa has to offer. Enjoy local foods and friendly local people!
---
Exclusive Customized Experience in Okinawa
Karate Workshop: The Martial Art rooted in Okinawa
---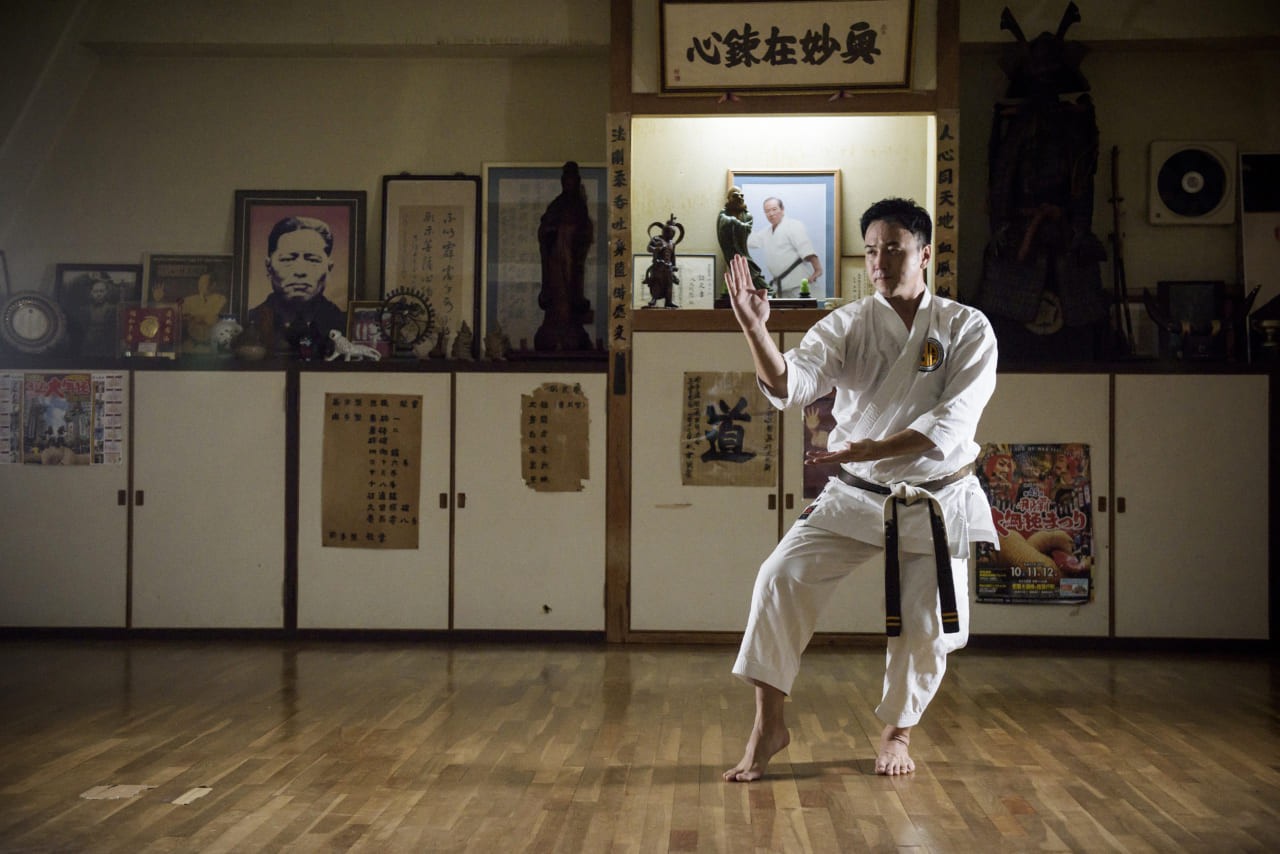 Today, Karate is said to have enthusiasts all over the world. In Okinawa, the birthplace of karate, there are many different styles. At Okinawa Karate Institute, you can learn the history of karate, watch demonstrations by masters of various styles, and receive instruction.
Karate will inspire your body and mind.
---
Bingata Dyeing: Handing down tradition + history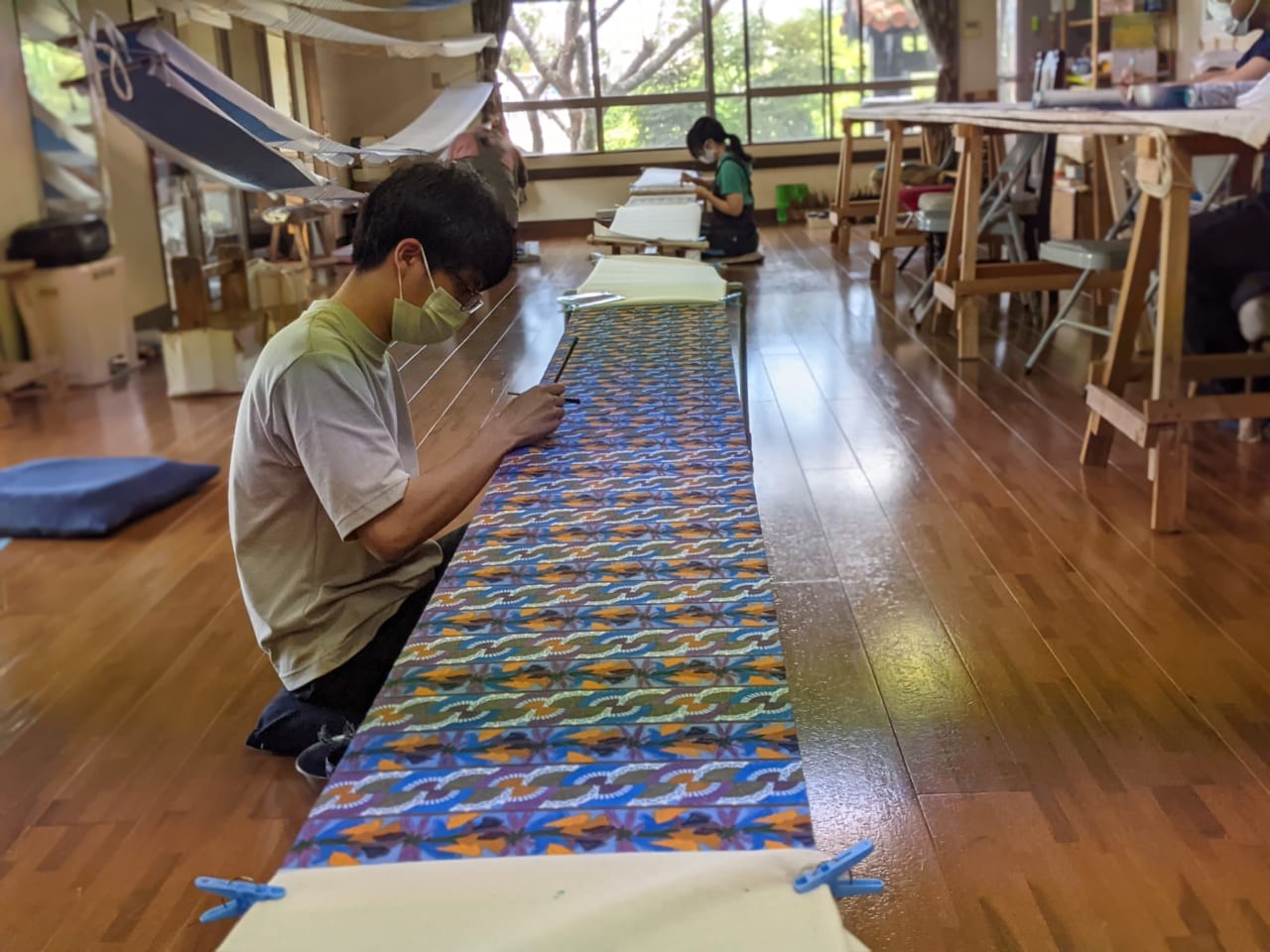 Bingata is dyeing in which plants and landscapes of Okinawa are vividly depicted in patterns. Bingata sometimes called the most beautiful folk costume in the world, originated around the 15th century. Originally, only the royal family of the Ryukyu Kingdom (1429-1879) and their families were allowed to wear this noble dye. Still, nowadays, various products other than clothing are also produced and enjoyed by many.
Enrich your spirit in Okinawa, where the old and the new coexist.
---
Relaxing island time: Wellness Spa using the bounty of the sea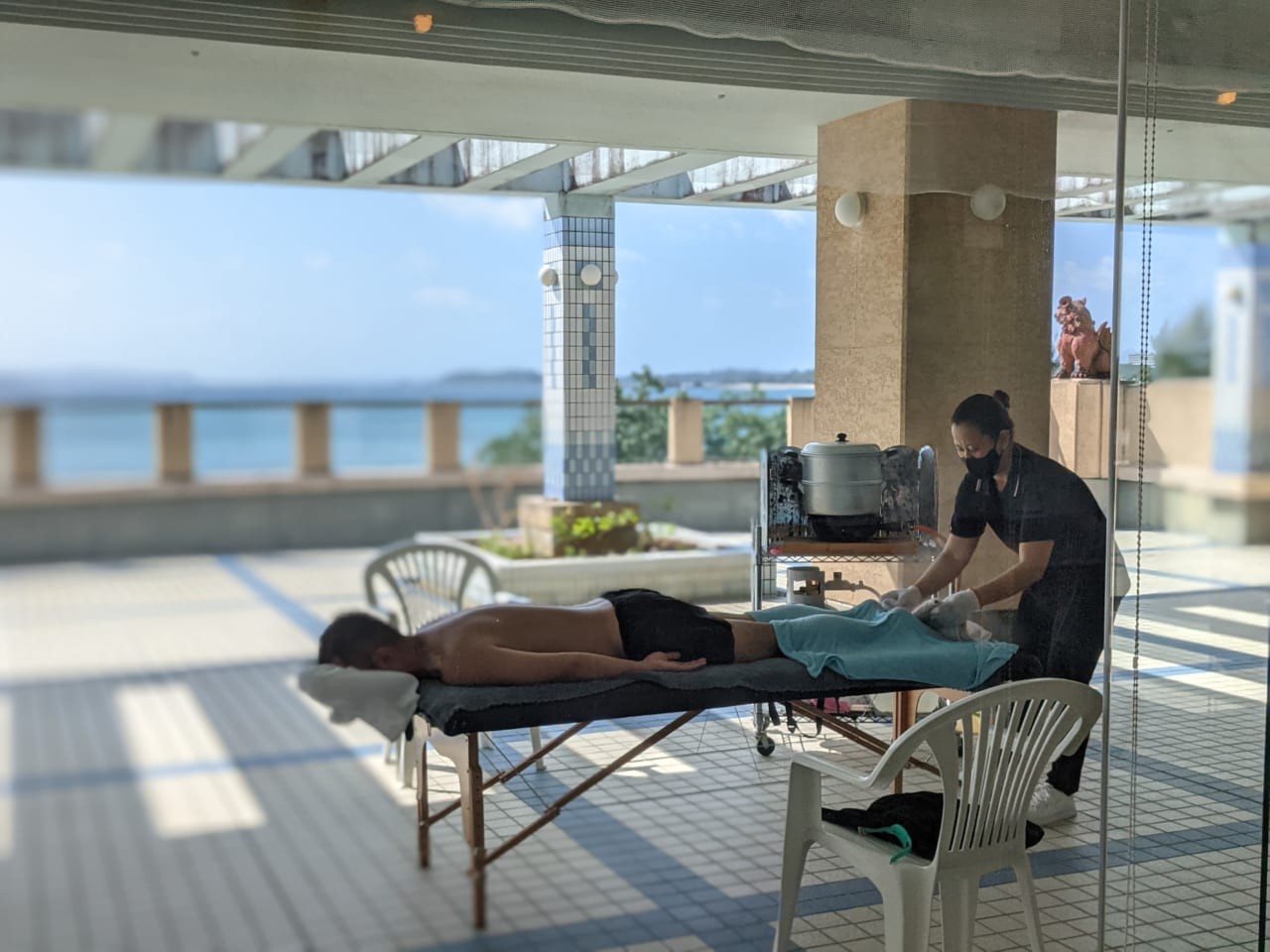 A ten-minute drive from Hiramatsu Hotel & Resorts Ginoza, awaits an expert in Thalasso therapy. Here at Tapic Thalasso Center, one can experience seawater thermotherapy, a method of therapy that originated in Okinawa.
The comfort and stimulation beyond your sensibilities in Okinawa.
---
BASHOFU: Rustic and traditional fashion + crafts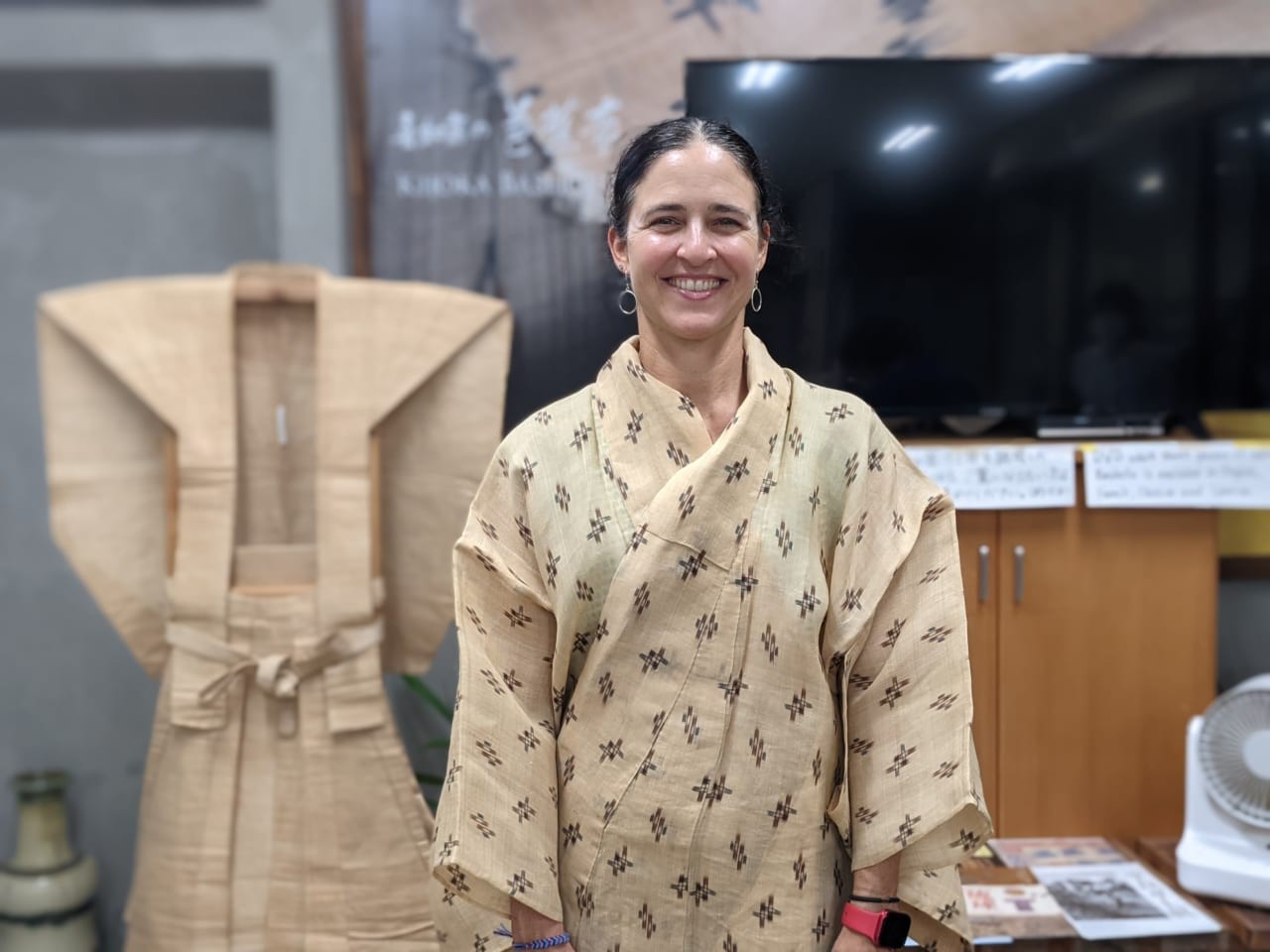 Bashofu is a textile mainly made in the northern part of the main island of Okinawa. It is made from the fibers of the banana plant (Basho) and is so thin and light that it is transparent, like a dragonfly's wings. It is a rare craft in which everything from the cultivation of raw materials to the finishing of the fabric is all done locally by hand and is designated as an important intangible cultural asset. Mr. Taira, a living national treasure, and his daughter and grandchildren will lecture you on the high techniques passed down in the Taira family and life in Ogimi Village.
Enrich your soul at the crossroads of culture in Okinawa.
---
EISA & OKINAWAN DINNER: Okinawan Dance + gastronomy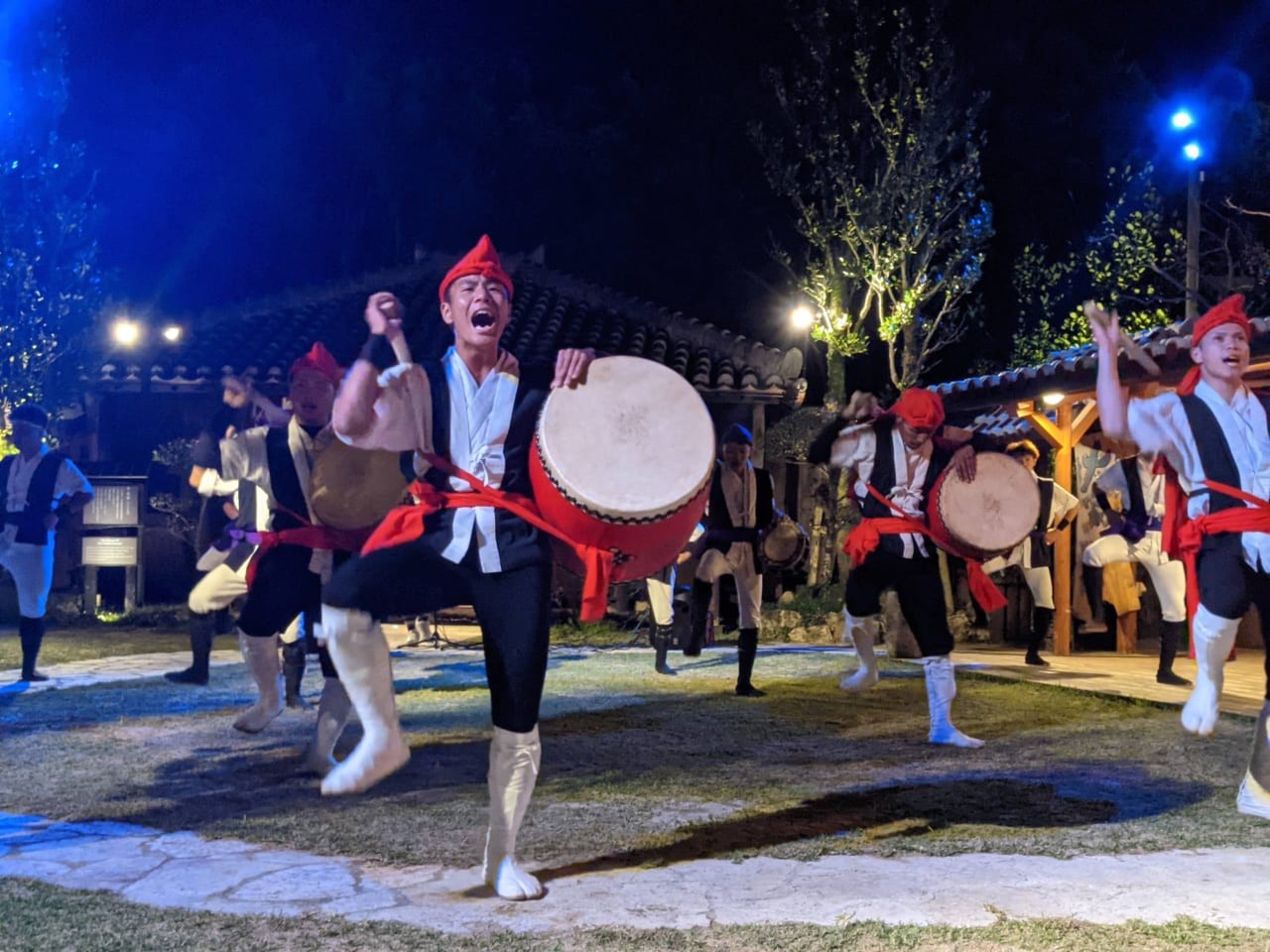 This is a dinner show where you can enjoy the powerful Eisa up close and personal. Since the performances are given by local youth groups, unlike professional groups, you will be viewing authentic Eisa passed down from generation to generation in the area. You will also be allowed to touch the instruments used, dance with them ("kachashii" dance), and enjoy interacting with the local people. You can enjoy shabu-shabu and other dishes made with Okinawan brand beef and pork in an up-scale and private space reserved in a quaint old house.
Visit Okinawa, a place that stimulates the senses.
---